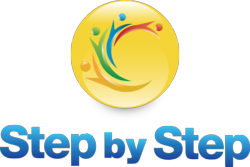 Worthington, OH (PRWEB) September 27, 2012
Step By Step, Inc., a highly regarded nonprofit autism treatment center serving children, adolescents and adults with developmental disabilities, announced today that it will present and exhibit at the annual OCALI Conference 2012 scheduled for November 12 through 14, 2012, at the Greater Columbus Convention Center, in Columbus, Ohio.
Step By Step, a leader in providing highly specialized evidence-based treatment solutions for the autism community in central Ohio for more than 10 years, will host an exhibit and lead several breakout sessions in the research symposium at the conference:

"Providing Behavioral Strategies for Success in School, Home and Community"
This poster presentation, moderated by Monisha Acharya-Lammert, outreach director at Step By Step, and Pam Mosier-Arnold, Highland Local Schools, will provide information designed to help educators and school administrators keep students in their home community. Step By Step will feature a case study of the Morrow County School Districts, a collaborating partner of Step By Step in providing the first intensive behavioral intervention (IBI) classroom in Ohio. This presentation discusses the challenges and successes of incorporating intensive behavioral intervention in a public school setting. Strategies including peer modeling, gradual inclusion, behavior analysis and building relationships will be explored.
"Independent Group Contingencies to Decrease Problematic Behaviors in a Classroom Setting"
This poster presentation, moderated by Miranda Scherh, BCaBA, and Christine Austin, BCaBA, will explore different types of challenge behaviors that can be targeted through the implementation of an independent group contingency and how to fade the use of an independent group contingency.
"Application of a Token Economy System with the Implementation of a Response Cost"
This poster presentation, moderated by Erin Lombard, BCBA, and Lauren Frey, B.A., will explore the impact of token economy systems and response costs as well as future considerations.
"Successful Toilet Training From Young Children Through Adolescence"
This facilitated discussion, moderated by Erin Lombard, BCBA and Miranda Scherh, BCaBA, will explore effective techniques in toileting success, with particular emphasis on toilet training children over 6 years old.
"Navigating Ohio's Funding and Services Maze"
This breakout session, moderated by Marla Root, executive vice president of The Elijah Glen Center, will provide on how to link individuals with disabilities to available funding and service options within the state of Ohio. The session will first focus on an overview of the different state departments and services and funding each provide. The session will then move into discussions specific funding options such as waivers, Medicaid, education, private insurance and local funding.
OCALICON 2012 is a national forum on autism, assistive technology and low-incidence disabilities including visual impairments, hearing impairments, traumatic brain injury and more.
The conference features three-and-a-half days of more than 150 sessions and is a gathering of national leaders, educators, parents, individuals, scholars, policy-makers and service providers who examine common concerns and share proven solutions that address issues faced by individuals with autism and low-incidence disabilities across their lifespan. Participants are afforded opportunities to learn through lectures, discussions and hands-on sessions, and connect with colleagues in field.
Step By Step serves children, teens and adults throughout the greater Columbus, Ohio, metro area. For more information about Step By Step, call 614-436-7837 or visit http://www.stepbystepacademy.org.
About Step By Step, Inc.
Step By Step Academy (SBSA) is a private, nonprofit treatment center for individuals with Autism Spectrum Disorder (ASD). Using its Continuum of Care model, it offers a range of services designed to diagnose the nature and extent of the condition and provide the appropriate treatment and environment across the spectrum for children, adolescents and young adults. In addition to center-based programs, SBSA offers direct services to the community including assessment, intensive behavioral intervention treatment, speech, psychology and psychiatric services, as well as parent advocacy, case management, counseling, and parent and professional trainings. SBSA has several partnerships with local school districts to provide successful behavioral intervention programs directly within a school setting.