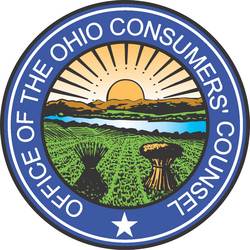 The PUCO should put collection of these charges on hold and prevent customers from paying these unjust and unlawful increases
Columbus, OH (Vocus) March 25, 2009
Columbus, Ohio March 25, 2009-- Customers should not have to pay higher electric rates retroactive to the beginning of 2009, according to the Office of the Ohio Consumers' Counsel (OCC).
A recent decision by the Public Utilities Commission of Ohio (PUCO) declared new generation rates of American Electric Power (AEP) will be paid by customers retroactively. The OCC, joined by the Appalachian People's Action Coalition, said the decision is unlawful and should be delayed until it can be assessed more thoroughly.
The OCC requested the stay from the PUCO after the state regulator ordered AEP's new, higher rates be put into effect and made retroactive. The stay would prohibit AEP from collecting any rate increases for the period of January 1 through March 25, until a final determination is made as to the lawfulness of the decision.
"The PUCO should put collection of these charges on hold and prevent customers from paying these unjust and unlawful increases," said Consumers' Counsel Janine Migden-Ostrander. "State law prohibits making a rate increase retroactive. If the recent PUCO decision is successfully overturned through the appeals process, it is unlikely consumers would receive a refund unless preventive action is taken now."
Case law in Ohio prohibits retroactive ratemaking. Additionally, the OCC asserts that Ohio's electric policy law adopted in 2008 does not allow electric security plan rates to be made retroactive.
The PUCO modified and approved AEP's electric security plan March 18. As part of its decision, the PUCO made the new, higher rates effective Jan. 1, 2009, allowing AEP to bill customers as if those rates had been in force since the beginning of the year.
About the Office of the Ohio Consumers' Counsel
The Office of the Ohio Consumers' Counsel (OCC), the residential utility consumer advocate, represents the interests of 4.5 million households in proceedings before state and federal regulators and in the courts. The state agency also educates consumers about electric, natural gas, telephone and water issues and resolves complaints from individuals. To receive utility information, brochures, schedule a presentation or file a utility complaint, residential consumers may call 1-877-PICKOCC (1-877-742-5622) toll free in Ohio or visit the OCC Web site at http://www.pickocc.org.
Contact: Ryan Lippe
(614) 466-7269
###