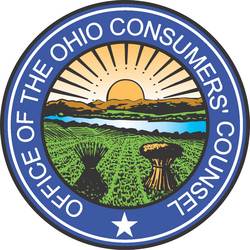 This is a great victory for Ohio consumers. Proposals of this magnitude need a fair and open process to determine the validity and necessity of the request and they need to follow the law
Columbus, Ohio (Vocus) March 14, 2008
The Office of the Ohio Consumers' Counsel (OCC) today praised the decision by the Ohio Supreme Court that the Public Utilities Commission of Ohio (PUCO) must re-evaluate its decision that would allow American Electric Power (AEP) to collect costs before a proposed Integrated Gas Combined Cycle (IGCC) power plant is constructed.
The Court agreed with the OCC that AEP's proposal violated Ohio's electric choice law regarding the pricing of electric generation service. The Court also determined that the PUCO's decision was not supported on the basis of its regulation of distribution service. Further, the Court found that the process to include any generation facility in rates must follow existing law, which had not occurred. The IGCC plant proposed by AEP would be owned by its distribution utilities, Columbus Southern Power and Ohio Power.
"This is a great victory for Ohio consumers. Proposals of this magnitude need a fair and open process to determine the validity and necessity of the request and they need to follow the law," said Janine Migden-Ostrander, Consumers' Counsel.
The Court did, however, give the PUCO the opportunity to supplement its original finding and justify why AEP should be allowed to recover revenue for its proposed IGCC plant. The PUCO also will have to address the standard which requires a power plant to be at least 75 percent complete before a company can recover costs.
The OCC, along with the Industrial Energy Users – Ohio, sought a refund of $24 million in research and development costs that were collected through July 2007. There will be no refund at this time, but a refund could occur in the future if construction on the plant does not commence by June 2011.
In April 2006, the PUCO approved an AEP proposal to increase customers' rates to recover an estimated $24 million for research and pre-construction costs related to the building of a coal power plant. Consumers were charged for these costs over 12 months.
The research and pre-construction costs represent the first of three phases proposed by Columbus Southern Power and Ohio Power. The price of a similar IGCC plant proposed by AEP in West Virginia is currently estimated at $2.2 billion.
About the Office of the Ohio Consumers' Counsel
The Office of the Ohio Consumers' Counsel (OCC), the residential utility consumer advocate, represents the interests of 4.5 million households in proceedings before state and federal regulators and in the courts. The state agency also educates consumers about electric, natural gas, telephone and water issues and resolves complaints from individuals. To receive utility information, brochures, schedule a presentation or file a utility complaint, residential consumers may call 1-877-PICKOCC (1-877-742-5622) toll free in Ohio or visit the OCC website at http://www.pickocc.org.
Contact:
Anthony Dill
(614) 466-9547
# # #