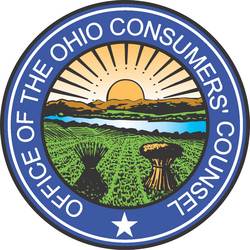 The approval of the agreement that the OCC worked hard to negotiate with Duke is good news for residential consumers
Columbus, OH (Vocus) December 18, 2008
A decision to modify an agreement signed by the Office of the Ohio Consumers' Counsel (OCC), Duke Energy and others by the Public Utilities Commission of Ohio (PUCO) has left the residential utility advocate with mixed reactions. While today's decision is good news for Duke Energy's residential customers and will lower rates in 2009, other issues may hamper energy efficiency and aggregation efforts.
While the OCC entered into an agreement on many issues in Duke Energy's electric security plan with the PUCO staff, the utility and other parties, the decision to deny, in part, issues raised by the OCC involving the economic opportunities for local communities to aggregate was disappointing. The OCC also was disappointed that the PUCO modified the settlement by increasing the number of business customers allowed to opt out of Duke's energy efficiency programs which could potentially weaken the state's efforts to obtain robust demand side management programs.
"The approval of the agreement that the OCC worked hard to negotiate with Duke is good news for residential consumers," said Janine Migden-Ostrander, Consumers' Counsel. "The agreement limits rate increases, provides for low-income assistance, includes earning caps and establishes guidelines and annual cost caps related to the utility's SmartGrid and automated metering proposals. Unfortunately, the PUCO denied, in part, the OCC's efforts to ensure that aggregating communities will not be required to pay twice for certain generation-related costs if they decide to shop for better priced electricity."
The PUCO decision limits Duke Energy to increases in generation prices by 2 percent in both 2009 and 2010. It will not increase rates in 2011. As a result of updates to certain adders and adjustments to Duke's fuel costs, the typical residential customers will see their monthly electric bills decrease.
Duke also will improve its distribution system with advanced technology and be allowed limited incentives for energy efficiency measures beyond the mandates established in Ohio's energy law.
About the Office of the Ohio Consumers' Counsel:
The Office of the Ohio Consumers' Counsel (OCC), the residential utility consumer advocate, represents the interests of 4.5 million households in proceedings before state and federal regulators and in the courts. The state agency also educates consumers about electric, natural gas, telephone and water issues and resolves complaints from individuals. To receive utility information, brochures, schedule a presentation or file a utility complaint, residential consumers may call 1-877-PICKOCC (1-877-742-5622) toll free in Ohio or visit the OCC Web site at http://www.pickocc.org.
Contact:
Anthony Rodriguez
(614) 466-9547
###