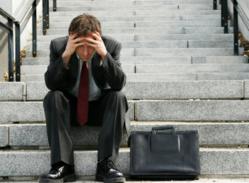 People evaluating career choices should consider positives and negatives - like occupational health hazards - in their career decision.
Portland, Oregon (PRWEB) April 30, 2013
Career guidance leader, Career Key (http://www.careerkey.org) has published a new list of top career information resources for occupational health and workplace safety. People choosing a career or making a career change can use the resources on this list to learn more about work environments. This information will help them make more informed career decisions.
While all careers have hazards, some are not as well-known. For example, chemical exposure is widespread in occupations from firefighting to scientific research with significant health consequences. Some hazards, like stress, may not be seen as such when in fact there is ample evidence of its negative impact on physical health.
Despite its importance, occupational health is usually not a prominent topic in career planning, especially for careers with lesser known hazards. Admittedly, it is not a positive subject in contrast with exploring one's passions and interests. But it is important for people evaluating career choices to consider the negatives, as well as the positives, of their options. The websites Career Key recommends help raise awareness of workplace hazards, as well as solutions available to mitigate them.
In part two of the Career Key Blog's series on occupational health, Career Key recommends specific websites and informational interview questions. These include:
Occupational Outlook Handbook;
National Institute for Occupational Safety and Health (NIOSH);
NIOSH's Science Blog;
Occupational Safety and Health Administration; and the
Society for Human Resource Management
Researching career alternatives on these websites and following up with specific questions in informational interviews will uncover more complete information about an occupation's work environment.
About the Career Key
Since 1997, Career Key has been the #1 Internet source for helping people choose careers and college majors. Advertising and registration-free, it offers a valid career test, information, and advice articles based on the best practices and science in the field.