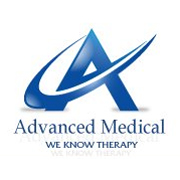 The students and faculty always welcome us with great warmth and exhibit the highest degree of professionalism
Port Orange, FL (PRWEB) August 13, 2012
Advanced Medical is pleased to announce a "Partner" level sponsorship with the Occupational Therapy Department at Texas Women's University. Advanced Medical is also a supporter of the Physical Therapy Department at TWU. These sponsorships enable the programs to attend national events and increase funding for research activities. In addition, the program allows for interactive luncheons and career fair participation.
Founded in 1950, the OT Department at TWU boasts over 5000 alumni with approximately 26 full-time faculty members. The department strongly values a liberal arts background and emphasizes critical thinking and evidence-based research. In 1992, the program was the largest in the United States. Catherine Candler is the program director of a department that oversees 3 unique Texas campuses.
"Having enormous respect for the department and wanting to expand our presence in the Lone Star State, makes this partnership ideal," stated Ryan Lantz, Director of University Development at Advanced Medical. "The students and faculty always welcome us with great warmth and exhibit the highest degree of professionalism."
Advanced Medical has participated in a number of TWU events and has always come away impressed with the caliber of its students. This year Advanced Medical has introduced a Traveler Mentorship Program. The program aims to make a new grad traveler feel comfortable and minimize the uncertainty regarding their initial travel experience.
Over the last year, Advanced Medical has visited hundreds of campuses educating students on the benefits of travel therapy. Facilities know that traveling therapists are exposed to diverse patient populations and gain significant knowledge from interacting with various clinical teams on each assignment.
With Advanced Medical, new graduates can expect industry-specific guidance because our singular focus is therapy. This focus allows us access to the best clinics, hospitals, and skilled nursing facilities all across the country. Advanced Medical looks forward to hosting an event this fall on a TWU campus and looks forward to a bright future with the program.
Advanced Medical is a full service staffing agency that specializes in travel therapy jobs. We assist in the placement of physical therapists, physical therapy assistants, occupational therapists, certified occupational therapy assistants, and speech-language pathologists in premier medical facilities across the United States on a contract and permanent basis.