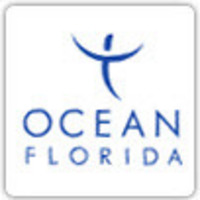 (PRWeb UK) November 29, 2010
The National Oceanic and Atmospheric Administration (NOAA) is predicting a mild, dry winter across Florida. The NOAA, an American federal agency focused on oceanic and atmospheric conditions, is expecting a strong La Niña episode in the Pacific Ocean near the Equator. This will have a significant impact on weather in the United States: it is expected to lead to a cold, wet winter in the extreme north of the country and a mild, dry winter in southern areas. According to travel experts this could be an advantage for anyone planning holidays in Florida this winter, as they can expect warmer than average weather during their trip.
Harry Hastings, director of Florida holiday specialist Ocean Florida says: "This long-term forecast is definitely good news for our clients who are heading to Florida this winter. Most of our customers are looking to get away from the cold and rain, and Florida could be the perfect escape from that this year, as the warm weather means that they'll be able to get outside and enjoy activities such as golf, and great theme parks like Walt Disney World Resort, without having to worry about inclement weather."
The La Niña is an ocean-atmosphere phenomenon in which the sea temperature in parts of the Pacific Ocean drop several degrees below normal levels; it occurs periodically and is capable of affecting weather patterns around the world. La Niña has already set in this year and is predicted to last throughout the winter months. In Florida, it is expected to yield a much warmer winter than last year, which saw unusually cold temperatures.
This good weather could also encourage people to book Florida villa holidays and other trips, according to Hastings. He continues: "There are so many great things to do in Florida regardless of the weather. Attractions like Walt Disney World Resort and luxurious villas are sure to delight regardless of the temperature. But of course, good weather is always going to improve someone's holiday, no matter what they plan to do. We are looking forward to helping our clients get their fix of sunshine this winter and these reports are very encouraging because it seems that the weather is definitely going to cooperate with us."
About Ocean Florida:
Ocean Florida – The UK's Number 1 Independent Florida Specialist.
Fully bonded by ATOL (number T7270) and the Travel Trust Association (number U0898).
The only UK-based independent Florida Tour Operator to operate an Orlando Welcome and Service centre.
Experts in Florida Themepark, Multi Centre, Luxury, Villa & Condo and Cruise & Stay Holidays.
Part of the Como St Travel Group.
###