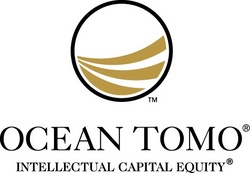 CHICAGO (PRWEB) May 13, 2008
This announcement follows on the heels of Malackowski being named in 2007 as one of the fifty most influential people in IP by Managing Intellectual Property magazine, as well as his appointment to the IP Hall of Fame Academy, an international group of IP thought leaders developed by Intellectual Asset Management magazine.
Chosen from a talented pool of 230 applicants, 44-year-old Malackowski, a Notre Dame-trained CPA, founded Ocean Tomo, a Chicago-based merchant banc focused on intellectual property, in 2003. Ocean Tomo has grown into an innovative, internationally recognized 75+ person company under Malackowski's active leadership.
Other notable professionals named to the list include Andrew Cadel, IP Counsel, JPMorgan Chase & Co.; Carl Horton, Chief IP Counsel, General Electric Company; and Daniel Schecter, Partner and Vice-Chair of Global Litigation Department, Latham & Watkins. For full results, visit http://www.ipww.com/.
About Ocean Tomo, LLC
Established in 2003, Ocean Tomo, LLC (http://www.OceanTomo.com) is the leading Intellectual Capital Merchant Banc® firm. The company provides financial products and services related to Intellectual Property financial & survey expert testimony, valuations, investments, risk management and transactions. Headquartered in Chicago, Ocean Tomo has offices in San Francisco, Palm Beach, Orange County and Washington, DC. Subsidiaries of Ocean Tomo include: Ocean Tomo Auctions, LLC; Ocean Tomo Asset Management, LLC; and Ocean Tomo Capital, LLC -- publisher of the Ocean Tomo 300® Patent Index (Amex:OTPAT), the Ocean Tomo 300® Patent Growth Index (Amex:OTPATG) and the Ocean Tomo 300® Patent Value Index (Amex:OTPATV).