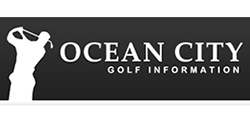 Now we're reaching out to these courses on a regular basis to ensure we are providing the most complete and accurate information available
Ocean City, Maryland (PRWEB) November 13, 2012
Golfers visiting the Ocean City, Maryland, area have relied on OceanCityGolfInfo.com for updated course information since 2010. Now the website's operators are working to maintain an updated calendar of events for all area golf courses.
Developed by Advanced Web, a Virginia web design firm, OceanCityGolfInfo.com was created as a portal website for golf course information and lodging options near Ocean City, Maryland. The website has displayed a calendar of events in the past, but now the site's principal developer is pushing forward with a new effort include every golf-related event in the area.
"We had been relying on news reports and event calendars offered by some of the golf courses in the area. Now we're reaching out to these courses on a regular basis to ensure we are providing the most complete and accurate information available," said Brad Caricofe, a site administrator.
In addition to overhauling their efforts to provide up-to-date events information, the website is working to partner with a hotel operator that is centrally located in relation to several of the area's best courses. "We're hoping to make an announcement soon that will save Ocean City visitors some money when they stay at a hotel or other accommodation we are working with," said Caricofe.
For more information about Ocean City golf courses, or to stay updated on golf-related events and news from the area, visit OceanCityGolfInfo.com, or visit their new Facebook page at http://www.facebook.com/OceanCityGolfCourses.
About OceanCityGolfInfo.com
OceanCityGolfInfo.com was founded in 2010 and provides detailed information about golf courses operating around the Ocean City, Maryland, area. Website development and hosting services are provided by Advanced Web, a Virginia-based web design company.