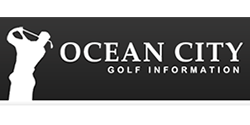 Our new affiliations with hotels, rental apartments, and even bed and breakfast establishments, will offer a unique and cost-efficient opportunity for visiting golfers
Ocean City, Maryland (PRWEB) January 21, 2013
OceanCityGolfInfo.com has defined itself as a top resource for vacationing golfers visiting the Ocean City, Maryland, area. Starting in 2013, visitors will be able to find special pricing for select hotels that are conveniently located near the area's top golf courses.
Created in 2010, OceanCityGolfInfo.com provides vacationing golfers in the Ocean City area with course descriptions, directions, tee time reservations, and event information. Now the website is partnering with select area hotels to offer discounts to the site's visitors. "We're discussing packages with several hotel and rental property operators now" said Adam Meyer, Director of Business Development.
With over 10,000 overnight rooms to choose from the in region, the website hopes to help steer golfers toward lodging options that are close to the best golf courses, have competitive or discounted rates, and offer amenities that appeal to individuals or groups. "Our new affiliations with hotels, rental apartments, and even bed and breakfast establishments, will offer a unique and cost-efficient opportunity for visiting golfers," said Meyer.
Known for its boardwalk and variety of entertainment options, Ocean City's golf courses have also garnered a strong following in recent years. Donna Abbott, Director of Tourism for Ocean City remarked "Ocean City is a golf destination all its own. We have fifteen nearby courses that attract golfers from all over the Mid-Atlantic region and the Northeast corridor. We include golf as an important part of the Ocean City experience."
The website's operators plan to announce new partnerships in February 2013. Visitors interested in learning more about Ocean City's golfing experiences and available accommodations can visit their website at OceanCityGolfInfo.com.
OceanCityGolfInfo.com was founded in 2010 and provides detailed information about golf courses operating around the Ocean City, Maryland, area. Website development and hosting services are provided by Advanced Web, a Virginia-based Internet solutions company.