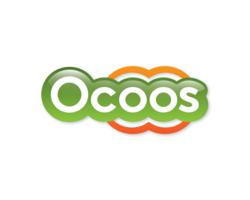 The Internet is a difficult place to find and book unique services. There are too many sites out there and you don't know who to trust. Ocoos allows consumers to find and book services in one easy-to-find and trusted place." Daniel Sosa, Ocoos Co-Founder
Ocala, Fl (PRWEB) March 13, 2012
Ocoos, http://www.ocoos.com, an Internet spin-out from the University of Florida, announces the release of their website for consumer use. Ocoos uses Internet technology to radically increase the reach and efficiency of small service providers using a vertical market approach. The adventure tourism market in Florida is a vertical market where a large number of small service providers are attempting to broaden their reach in the vast wilderness of the Internet. With this first release, Ocoos has built a platform which allows these service providers to integrate and amplify their messages with topics such as Kayaking, Fishing, Family Vacations, etc.
Consumer Benefits
Ocoos helps the consumer wade through the "search" noise by building a subject matter specific platform which integrates content from services providers, noted experts, and social networking sources. With this platform, the consumer can learn from as well as contribute to a community focused on their topic of interest. In addition, unlike traditional blogs which offer only a sea of text, Ocoos organizes the content with sophisticated structured learning systems such as interactive maps, live calenders, and active filtering.
Thus, for a consumer looking for an outdoor family activity, Ocoos can help determine the availability of services by location, the appropriateness of the services, the weather on the day of interest, and availability of articles written about sights in the proximity of the trip. Once satisfied, the consumer can securely book the trip while the Ocoos system interlocks with the service provider for space availability, and after confirmation can integrate the service event into their personal calender. All of the above can be done quickly and efficiently from ONE place.
Benefits to Service Providers:
To many service providers the Internet looks like a maze of networks and marketing channels. Ocoos brings coherence to the Internet by handling the technology and marketing for small businesses. Owners no longer have to worry about updating their websites through web designers and third party programmers, they leave all that work to Ocoos. Service providers can focus less on their Internet presence and more on providing services to their customers. If a service that is listed with Ocoos.com gets booked, Ocoos simply takes a small percentage of the sale and connects the buyer and provider.
"With Ocoos.com, businesses gain credibility, effectiveness, and advanced capabilities at no cost. Its almost like adding a whole new online marketing department for free." Ryan McCabe, Ocoos Co-Founder
The Future of Ocoos
Ocoos is continually adding new services to their platform and has plans to move into other industries outside of Adventure Tourism. New releases are planned for the Summer of 2012 and users should look for exciting changes to make finding services online even easier. If you own a business and are looking to list with Ocoos.com, follow the links on the website or connect with their Business Development team at Info(at)ocoos(dot)com