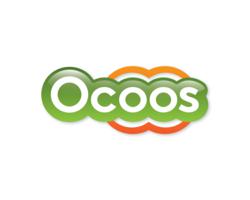 Ocoos's capabilities in marketing services is going to be game changing to the small service providers. -Ron Barris
Ocala, Florida (PRWEB) May 14, 2012
Ronald Barris, a seasoned executive focused on strategy consulting has joined the board of Ocoos. Mr. Barris is a Founding Partner in Barris Lotterer Management Consulting (BLMC) specializing in High Technology Operations and Strategy, with a focus on the Product Development and Product Fulfillment Processes.
Before establishing BLMC, Mr. Barris was the Managing Partner of Pricewaterhouse-Coopers' Global Semiconductor Industry Practice. He also spent a significant portion of his earlier career with General Electric's Power Generation Business in marketing, sales and corporate strategy. Mr. Barris has held functional and executive management positions in General Management, Operations (manufacturing and engineering), Marketing, Strategic Planning, Sales Engineering, Services, Manufacturing and Project Management.
"Ron is one of the most innovative strategic thinkers in the industry. In addition, his experience in a vast array of services and marketing is very valuable for Ocoos as we build the capability which will enable service providers to be much more effectively market their capabilities, " said Dr. Rahul Razdan, CEO of Ocoos.
Featuring a specialized Internet platform technology, Ocoos is currently working to create a seamless, information rich connection between consumers, service providers, and subject matter experts in a structured, relevant, and trusted manner. Much in the way Amazon.com makes it easy for customers to search for and buy specific "products" on-line, Ocoos aims to facilitate the ease in which people can search for and buy "services" over the Internet.
The initial target of Ocoos is to organize and highlight online the adventure tourism market in Florida. Making more efficient the process of searching the Internet for a particular type of service (e.g., adventure tourism activities in Florida), Ocoos offers providers the ability to market their services to a wider consumer audience, thus generating increased bookings and sales. Consumers, in turn, gain access to an expedient, targeted, and deep search of only those topics of interest—in a fashion inspiring confidence.
"Ocoos's capabilities in marketing services is going to be game changing to the small service providers. As this capability gains traction, large branded players will also find Ocoos's ability to organize targeted ecosystems to be valuable in enhancing their own offerings. If successful, the impact can be large for economies with a large services sector. I am delighted to join the Ocoos board," said Ron Barris.
About Ocoos:
Established in 2011 from a spin-off technology born at the University of Florida in Gainesville, Ocoos brings coherence to the Internet by connecting consumers, subject matter experts, and service providers in a structured platform. For more information, please visit http://www.ocoos.com.