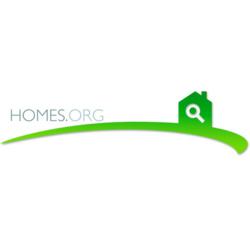 Home sales have been stuck in a narrow range despite several improving factors. Many people who are attempting to buy homes are thwarted in the process.
Austin, TX (PRWEB) November 22, 2011
The National Association of Realtors has just released the October Existing-Home Sales figures which Homes.org has analyzed for its readers, highlighting the key takeaways and what buyers and sellers can likely expect in the months to come given the market performance in October.
The positive news is that sales of existing homes is up 1.4% from last month and up 13.5% compared to October of last year. The adjusted annual rate of home sales in October was 4.97 million showing the real estate markets are remaining steady, however the improvements weren't enough to make economists pronounce a turnaround in the markets, which they say would take 6 million monthly home sales.
"Home sales have been stuck in a narrow range despite several improving factors that generally lead to higher home sales such as job creation, rising rents and high affordability conditions. Many people who are attempting to buy homes are thwarted in the process," said NAR chief economist Lawrence Yun.
Another less encouraging finding in the October Existing-Home Sales report was that many contracts are falling through before they can close which is helping to suppress the progress of real estate markets. Homes.org has previously covered the issue of why contracts are falling through and the top reasons cited for the contract failures in October correlated with a number of their findings:

Declined mortgage applications
Failures in loan underwriting due to appraisals coming below the contract price
Home inspections
Employment loss
Disruption in the National Flood Insurance Program
Lower loan limits for conventional mortgages that have led to higher interest rates
The report found that contract failures was at 33% in October up from just 18% in September. Some of the factors, such as the National Flood Insurance Program, problems are temporary whereas some of the issues have been ongoing results of tightened lending. Given the change in conventional loans which contributed to the decline in closed contracts, it is likely that the FED will continue to do what they can to keep mortgage interest rates low. Though many people have been outspoken about the shortcomings of the new appraisal process, it doesn't appear that the government will ne relenting on the Home Valuation Code of Conduct (HVCC) that went into effect in May of 2009.
To learn more about why real estate contract fall through and how to improve your odds of getting to close, please visit: http://www.Homes.org
About Homes.org
Homes.org is a fast growing real estate search portal that offers users much more than MLS listings. Homes.org gives users access to a rich collection of resources, including but not limited to, real estate listings, home owner finance tools, home service tools. Homes.org brings buyers, sellers and renters important information about the current markets and intelligent tools by partnering with real estate professionals from around the country. Homes.org is a subsidiary of Star Nine Ventures, Inc. headquartered in Austin, TX.
About Star Nine Ventures®
Star Nine Ventures® is an Austin-based, marketing-driven venture creation company targeting a wide range of national business-to-consumer online marketplaces. Star Nine's core mission is to build businesses that provide exemplary consumer experiences and unparalleled customer service.
###