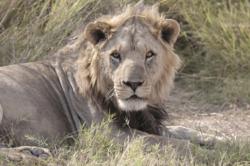 As far as we know our 25% commission is the highest in the safari industry"
New York, NY (PRWEB) April 25, 2012
Odyssey Safaris announces a 25% commission for travel agents selling their scheduled safari tours or custom safari itineraries created specifically for clients. Working with travel agents is a point of emphasis for Odyssey Safaris going forward and this commission structure is intended to convey the importance the company places on travel agent relationships. In a recent major survey of travelers, a strong majority of travelers planning travel to Africa indicated that they would like to work with a professional when booking safari travel; this represents a major opportunity for the travel agent community to increase their product offerings and revenues.
"Our company values working with travel agents and we want to provide a commission structure that emphasizes the value that travel agents add to the sales process", Managing Director Mark Cahill said. "As far as we know our 25% commission is the highest in the safari industry."
Odyssey Safaris makes it easy to sell their products by providing a travel agent extranet where agents can easily view all available inventory and manage their sales. The company's products include affordable small group trips to Kenya and Tanzania which use quality accommodations and competitive pricing; this enables agents to sell to clients who cannot afford a private safari without sacrificing quality. For clients with specific travel needs and interests, Odyssey Safaris staff will create custom itineraries and pricing while supporting the agent throughout the sales process. This degree of customization and support will help agents close more sales and earn higher commission payouts, even for agents who have never sold safaris before.
Odyssey Safaris invites all travel agents to sign up with the company for access to the travel agent extranet where they can view all of the tour products and to call anytime for quotes and information. 1-855-2SAFARI (1-855-272-3274)
About Odyssey Safaris
Founded in 2004 Odyssey Safaris immediately sought to address the need for outstanding customer service and the extra value that customized safaris offer. Working with the local knowledge of partner and Safari Operations Director Eliud Karimi and staff, Managing Director Mark Cahill provides information and insight to travelers to assist them in creating the perfect Kenya or Tanzania safari. The companies extra-net on their website and offices in the US and Kenya provide 24 our support to travelers and travel agents to manage their travel details.
"The destinations in east Africa are incredible and clients are obviously thrilled with that part of the trip, but what really makes a safari special is the people who execute it for you, the guide, the planner and support staff", said Managing Director Mark Cahill. "Once you're on the plane to east Africa professionalism is extremely important and our clients are exceedingly impressed with our staff and some have remained friends; it's a priceless value add."
Odyssey Safaris is a member of the Association for the Promotion of Tourism (APTA) to Africa and the Africa Travel Association (ATA).
View all of Odyssey Safaris Kenya Safaris, Tanzania Safaris, and Kenya and Tanzania safaris products.
Read about all of the steps Odyssey Safaris takes to make your trip as enjoyable as possible: Safe Safari Travel
Contact:
Mark Cahill
Odyssey Safaris
1-855-2SAFARI