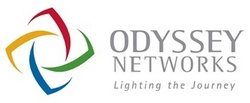 For two decades, we've created and produced thousands of hours of the most inspiring, highly rated programs on television
NEW YORK (PRWEB) October 22, 2008
As Odyssey Networks, the coalition has charted a new course that moves it beyond its television roots into a multi-platform distribution environment. The organization will continue to produce and distribute television programming through its own for-profit subsidiary and with leading producers of television and film. Separately, Odyssey Networks will continue to program two hours per week on Hallmark Channel through 2009.
Central to Odyssey Networks' new direction is the Internet. Early this year, it established a new Internet Services division charged with the development and launch of FaithStreams, an online network whose goal is to help build congregational vitality and facilitate collaboration among local communities of faith.
"For two decades, we've created and produced thousands of hours of the most inspiring, highly rated programs on television," said Robert N. Thomson, acting President and CEO, Odyssey Networks. "With its new name, Odyssey Networks is emphasizing its mission to help people from various faith traditions—and people of good will in general−to connect and share their unique stories and to discover common ground using all the media central to contemporary life."
About Odyssey Networks
Odyssey Networks is the nation's largest coalition of Christian, Jewish and Muslim faith groups dedicated to media production, distribution and promotion. Together, these faith groups have more than 200,000 congregations with 120 million congregants. A list of member faith groups and organizations is available at OdysseyNetworks.org. Odyssey Networks is a service of the National Interfaith Cable Coalition, Inc., established in 1987.