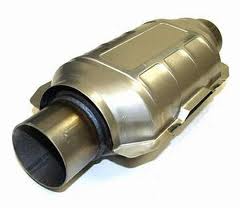 Aside from the search tool upgrades, a protection policy has been established by the AutoProsUSA.com online.
Phoenix, Arizona (PRWEB) April 27, 2013
Auto parts remain one of the top items that are sold online in North America. One company that is known for its used parts is now informing the public of a new inventory measure. The AutoProsUSA.com company is now selling OEM parts for a variety of vehicles online. These parts are now part of an inventory upgrade this year and discounted pricing is now available for all purchases. More information can be obtained online at http://autoprosusa.com.
Manufacturers create parts that are used in the production of vehicles and some companies sell replacement parts through automotive dealerships. These replacement parts typically come with a higher priced attached due to the factory direct relationship with automakers.
The OEM parts that are now sold online are actual replacements that are produced by automakers or licensed third parties for direct installation into vehicles of nearly all makes and models.
The AutoProsUSA.com company has recently updated its search tool for customer use online. This 2013 update includes faster and easier ways to obtain useful information about parts and pricing before orders are complete. This new method of searching online now includes approximate pricing to use as a comparison tool.
The pricing for the company is offered as well as current pricing from competing retailers online. Customers now have the ability to search for used, OEM, performance and aftermarket auto parts at reduced pricing.
Aside from the search tool upgrades, a protection policy has been established by the AutoProsUSA.com online. This new policy provides immediate protection for all parts that are sold through the company website or through third party sales made from the company website. The warranty terms are now provided with each purchase to offer better alternatives to buyers who do not receive protection from auction style purchases online.
About AutoProsUSA.com
The AutoProsUSA.com company discounts the sales of all of its inventory online to help buyers receive affordable replacement auto parts. This company opens up its sales to the general public as well as the trade industry. The advancements made in technology have helped the company website to increase Internet-only sales this year. The AutoProsUSA.com company expedites its customer orders to ensure that all buyers receive parts faster and easier for online and manually processed orders. This company is staffed by experts in the auto industry and frequently updates its inventory for new and classic parts.