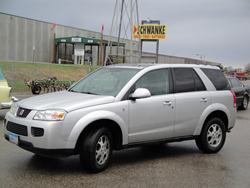 The 4x4 vehicle insurance rates that are now provided online have joined the rates for standard vehicles and luxury vehicles that were added towards the close of 2013
Phoenix, AZ (PRWEB) February 11, 2014
Motorists who own 4x4 vehicles can now benefit when using the national insurance quotation system at the Auto Pros company. Policy providers for off road vehicle insurance are now listed inside the quotes system for immediate vehicle owner use at http://autoprosusa.com/insurance.
The inclusion of these policies is expected to help the estimated 50 million American vehicle owners who currently own off road vehicles. Every insurance plan that is provided inside the quotes system is modified to include the four-wheel drive coverage options this year.
Users of the national quotes tool are asked to use their own zip code to ensure local rates are first searched in the system.
"The 4x4 vehicle insurance rates that are now provided online have joined the rates for standard vehicles and luxury vehicles that were added towards the close of 2013," said one source at the Auto Pros company.
The expansion into offering different coverage from insurers this year is expected to attract a new level of driver attention to the Auto Pros website. The differences found in insurance pricing, policy payouts and other insurer incentives found through the use of the quotes system are some of the benefits consumers can now benefit from online.
"Our system takes out all of the offline research that off road vehicle owners usually conduct to find a suitable protection plan and has replaced this research with one of the only independent quotes tools found online," the source included.
The Auto Pros company is continuing its development through the remainder of this year to its insurance location system online. More providers are added monthly and other forms of insurance are now featured apart from 4x4 vehicle plans. A provider list of warranty companies is now viewable at http://autoprosusa.com/auto-warranty.
This provider list is able to connect more owners of cars, trucks or SUVs with dealership-like extended plans in the U.S. A generated price quote through this additional location service is based on mileage from each vehicle and the zip code of a vehicle owner.
About AutoProsUSA.com
The AutoProsUSA.com company is currently one resource on the Internet providing American consumers with simple options to research insurance agencies for pricing and policy quality. This company has launched the lookup tools currently in place this year to expand consumer research abilities online. The AutoProsUSA.com company maintains its parts locator service online as an additional service to motor vehicle owners researching different component pricing from national dealers. Complete phone support is now available for the auto parts finder solutions that are part of the company network online.