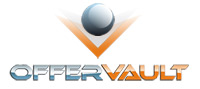 This upgrade is a substantial milestone and actually involved a complete re-write of all the source code from the ground up. This will provide the foundation needed to scale the platform and to add additional features later this year
New York, NY (PRWEB) May 04, 2011
Offervault.com, the leading aggregator and CPA offer comparison site, has completed the release of their new version which includes an updated user interface as well as additional features for both affiliates and networks.
As part of the upgrade, the registration requirement for new users has been removed, allowing all new users who arrive at the site to immediately begin searching the Offervault database of over 40,000 CPA Affiliate offers. Access to more advanced features will still require users to register with their name and email. Registration and access to all the more advanced Offervault features remains free.
"This upgrade is a substantial milestone and actually involved a complete re-write of all the source code from the ground up. This will provide the foundation needed to scale the platform and to add additional features later this year." said Mark Roth, Offervault Founder and CEO.
Some of the new features now live include advanced search capabilities such as search by country, allowed traffic type, payout range, and category. "Category search is something our members have been asking for, but providing such functionality has been a challenge due to the many hundreds of non-standardized categories in use by the networks. To address this problem, we have developed a proprietary rule based mapping algorithm to re-categorize the many different category variations that the networks use, into a more manageable list of approx. 50 standardized Offervault categories.", Roth said
Also added to the Offervault feature set:
Enhanced search capabilities for the archived Offervault webinars - members can now find specific webinars from among the 75+ recordings available, based on keyword and by presenter. Weekly Offervault webinars are offered free to members who can attend live or watch replays in the members' area.
Favorite searches – Offervault members can now save their favorite searches, which are available in a convenient pull down list any time. Members can also elect to receive email alerts that match the criteria of their favorite searches. This will allow members to keep abreast of new offers that meet their search criteria.
Search preferences – Members can now set specific preferences that will apply to all of their searches.
The network administration area has been re-written as well. Offervault listed networks now have additional capabilities to access Offervault search and offer data, and to more easily manage their own listings using the updated self serve interface.
The new industry publication, Inside Offervault with Pace Lattin, is available to the public at http://inside.offervault.com. The popular publication covers topics relating to the affiliate marketing industry and issues that affect publishers, advertisers and networks.
More new enhancements are in development right now and new releases can be expected later this year.
Offervault, founded in July 2007 as the first aggregator of CPA offers has since grown to become the premier aggregator and hub for CPA networks and affiliates with over 140 networks, 40,000 offers and 53,000 registered members.
Offervault is free for affiliates and publishers. It enables them to quickly find top offers and compare payouts between networks. It also saves hours of time by helping publishers research niches, browse new offers that are updated daily, preview landing pages, receive optional email alerts for new offers based on their criteria and to sign up for new networks.
Offervault provides additional features including instant keyword and demographic data for each offer and weekly training webinars covering a vast array of internet marketing and affiliate marketing topics.
Affiliate and publishers can enjoy free access at http://offervault.com
Networks interested in getting listed should contact Mark Roth or submit an inquiry at http://www.offervault.com/network/signup/
###