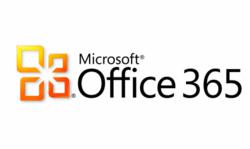 Computer Support of San Diego engineering staff has helped to migrate over 300,000 seats of BPOS, the predecessor of Office 365
San Diego, CA (PRWEB) July 04, 2011
Computer Support of San Diego announced today full support for the Microsoft Office 365 platform. As a Microsoft Partner, Computer Support of San Diego has the experience and expertise to assist with projects ranging in size from small deployments to major enterprise deployments. Their engineering staff has been responsible for migrating over 300,000 seats of the predecessor product called Business Productivity Online Services (BPOS). With the complexity of migrating to this cloud offering understated, many businesses find themselves already in the early stages of exchange migration with many unanswered questions about best practices, performance, migration hurdles and overall project timelines. Computer Support of San Diego is able to help with all of these aspects, making for a smooth transition to cloud based applications.
Microsoft Office 365 takes the industry's most recognized set of productivity and collaboration tools and delivers them as a subscription service. By leveraging cloud services, organizations can lower overall costs and deliver the right set of tools for the right users, all with appropriate layers of security and compliance. And, Office 365 includes a financially-backed service level agreement, allowing customers to feel confident they chose the best cloud solution. The San Diego IT Support and San Diego IT Consulting teams at Computer Support of San Diego can assist customers with reviewing the entire Office 365 product line to help demonstrate what features are best suited for each individual business.
Organizations looking for assistance with planning and migration to Office 365 should contact Computer Support of San Diego for a no cost consultation and evaluation. To schedule this please email sales(at)supportsd(dot)com or call the sales team at 858-384-0989.
About Microsoft's Office 365
It's familiar Microsoft Office collaboration and productivity tools delivered through the cloud. Staff members can work together easily with anywhere access to email, web conferencing, documents, and calendars. It includes business-class security and is backed by Microsoft. Whether a customer is a small business or multinational enterprise, Office 365 offers plans designed to fit each organization's unique needs.
About Computer Support of San Diego
Computer Support of San Diego provides live support via telephone or through the Internet 24 hours a day, 7 days a week. Customers can speak to a local employee here in the US if you have a problem. Computer Support of San Diego can fix most problems remotely, so that customers can be back up and running without having to wait for a technician to come to a customer's office. Computer Support of San Diego can help with server, desktop and network issues. For immediate emergencies their engineering staff is available to respond by emailing support(at)supportsd(dot)com or by calling 858-384-0981.
###