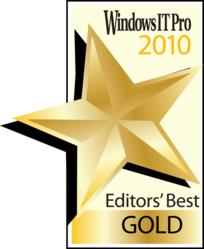 Schaumburg, IL (Vocus/PRWEB) April 05, 2011
Train Signal, Inc the global leader in professional computer training, announced the release of its new Microsoft Office 2010 Training Package.
Microsoft Office is the most widely used office productivity suite in the world. The latest version, Microsoft Office 2010, offers numerous new features and tools within each of the Office applications. New collaboration features allow users to simultaneously edit documents. Improved visualization features, graphic tools and even pivot tables within cells of Excel spreadsheets offer more ways to boost your productivity and communicate your ideas. Bill Kulterman, Microsoft Office Certified Master and Train Signal Office 2010 Instructor, said, "With so many new and improved features in each and every Office program, Microsoft Office 2010 is better than it has ever been."
Office 2010 is the first release of the Office suite that includes the new ribbon user interface design within all of the Office applications. The consistent look and feel of the ribbon toolbar makes switching between applications easier. Office 2010 also comes with the new Microsoft Office Backstage view, which replaces the traditional File menu, to create a standard, centralized way to handle file management tasks like opening, saving and printing files.
These new features expand the power of Microsoft Office, but they also represent a new way of working with the applications. Fortunately, Train Signal's Microsoft Office 2010 Training Package was built for use as both an easy to use training tool, and a powerful reference tool. Short, single topic lessons allow users to quickly locate and learn specific features, tools, techniques and processes without having to search through a typical full-length lesson for information.
Heather Ackermann, Train Signal Office 2010 Instructor and Microsoft Certified Master, said, "We made our Office 2010 training more digestible for students who like to re-watch lessons or jump around within the course. Each lesson is smaller or more task-centric so locating a specific video or how-to within the course is easier."
The Microsoft Office 2010 Training Package packs over 52 hours of learning onto 16 DVDs; 260 lessons offer comprehensive coverage of features and tools in Access 2010, Excel 2010, PowerPoint 2010, Outlook 2010 and Word 2010. Office workers, home users, business users, and anyone who uses Office 2010 on a daily basis will benefit from this targeted learning style.
Matt Elias, Train Signal's Product Team Manager, said, "Our Office 2010 Training will help students take advantage of all of the advanced features and tools like PivotCharts and PivotTables in Access, References and Functions in Excel, SmartArt and Media in PowerPoint, Mail Merge in Word, and RSS feeds and Journals in Outlook. The training will help any Office user become a power user."
The Train Signal Microsoft Office 2010 Training Package instructors are Heather Ackmann and Bill Kulterman. Ackmann is a Microsoft Office Certified Master and an accomplished instructor with a decade of teaching experience. She specializes in teaching Microsoft Office computer applications to people of all levels of experience. Kulterman has several certifications including Microsoft Office Certified Master, CIW, Project+ and Security+. His fun and easy going teaching style made him an award-winning Microsoft Office Instructor in Chicago.
Students wanting to get started right away can get instant online access to all of the Office 2010 training materials online immediately after purchasing the course package. The DVDs come loaded with all lessons in a variety of video and audio formats ensuring compatibility with virtually any multimedia device. Students also get PDF files of instructor notes so that they can focus on the lessons instead of on taking notes.
Train Signal's Microsoft Office 2010 Training Package is offered for just $397 and comes with a 90-day Total Experience Guarantee.
About Train Signal: Founded in 2002, Train Signal provides computer-based "Total Experience" training that gives individuals the tools and confidence to tackle real-world challenges, pass their certification exam and succeed in today's competitive global IT market.
Train Signal offers a wide range of computer training packages covering Microsoft, Cisco, CompTIA, VMware, and Microsoft Office. In addition to its Windows Server 2008, Exchange Server 2010, and SQL Server 2008 courses, Train Signal offers training for over fifty different training courses including: VMware vSphere training, Cisco CCNA training, Windows 7 training, and more.
A privately-held company, Train Signal is based in Schaumburg, IL.
###