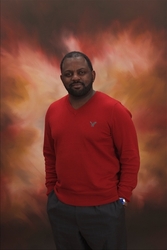 Being able to track each employee and the amount of time spent at each office location, we can determine what is working best for each location
Atlanta, GA (Vocus) February 18, 2009
ExpressTime Online keeps track of everything. Atlanta commercial cleaning services from Clean-Guard, Inc. in the metro Atlanta area are productive and efficient with the time tracking ability for janitorial staff.
"The system knows where my employees are at all times. This keeps everyone on track, and it helps to keep the cleaned offices safe, knowing who will be on-site and when," says Natalie Carlock, Clean-Guard office manager.
This system accurately keeps track of hours, vacation time, sick days, overtime, breaks and lunches so the employee can be confident that his paycheck reflects actual time worked, and the client can be confident that he or she is receiving the service time that is paid for.
"Being able to track each employee and the amount of time spent at each office location, we can determine what is working best for each location," comments Carlock.
Another benefit of the ExpressTime Online advanced clock system is that it accurately logs tardiness and no-shows to job sites. This helps so the employer is not paying for work that isn't done.
Carlock again, "This system revolutionizes efficiency and time-management with our employees, which of course is a cost savings for our clients."
The system links to accounting software and downloads monthly time clock information per employee including all breaks, lunches, sick days and vacation time. Charts and graphs can be produced to show the financial viability of each job site according to hours spent cleaning and supplies used.
"Not only is this a great value for us from the business side of things, it is a tremendous value to our clients. And anything of value to our clients puts us in a much better position of keeping clients happy with the services we provide," says Carlock.
This new system is proving to be incredibly useful for safety. The system knows where every employee is working throughout the day. This means that supervisors can track employees and detect if there is an anomaly in the schedule.
"Being able to track staff by a standard schedule helps the employee for paycheck tracking, and it helps our customers with the knowledge that they are receiving the excellent service for the times they are paying," comments Carlock.
Applying this system to their services for office cleaning, Atlanta based Clean-Guard, Inc., utilize the benefits for the benefit of their commercial clients. This advanced time management system means that the cleaners are working more efficiently at each job site. This efficient productivity benefits the office building employer not only because they save on the time paid for, but also in productivity of their own employees who have a clean environment with little disruptions.
Advanced time management benefits everyone- the success of the business, the productivity and happiness of the employees, savings and safety for the office building.
If you are looking for a cleaning company, Atlanta based Clean-Guard, Inc. uses the ExpressTime Online system as just another way to build value and service into their customer relationships.
###