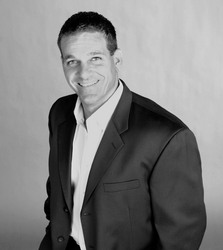 We already used CRM to track sales leads and resolve customer service issues
Austin, Texas (PRWEB) October 28, 2009
Mindover Software, a Sage business partner with offices in Austin, Dallas and San Antonio, Texas, has an answer for what ails many businesses that need to get more done in less time: a Time Management Technology seminar.
The software firm decided to offer this seminar in part based on its own experiments with office productivity improvements. Not long ago, Lloyd Smith, president of Mindover Software, worried that daily office tasks like searching for misplaced emails and documents in Microsoft Outlook took away from time his consultants spent helping customers. "We already used CRM to track sales leads and resolve customer service issues," notes Smith. "Still, I felt our overall office efficiency could improve while also promoting greater customer satisfaction."
Smith's team of technology consultants used its in-house CRM application, SageCRM, as a blank slate to see how many bottle-necks they could open and routine office tasks they could automate. Turns out, they were able to accomplish more than Smith originally imagined. "I'd say our office efficiency is a good 10% better than before the changes were made thanks to how we integrate Outlook to SageCRM," Smith estimates.
With the help of add-on SageCRM utilities from Sage, Smith's team was able to create an automated support desk to speed up customer issue resolution by up to 50%. Mindover Software had long been saving important emails in SageCRM because of its native integration to Outlook; Smith also directed that key documents, processes, policies and marketing collateral be stored in CRM as well, making it easier and faster to access those items by the entire team. Finally, Mindover Software installed a few more add-ons to SageCRM to improve overall office efficiency. The result was a significant reduction in processing time for such areas as credit approval requests from sales, outstanding A/R collections and sales order integration to Sage Accpac ERP, the consulting firm's accounting software.
The next logical step for Smith was to offer everything he learned to his business customers. Working closely with SageCRM product champion, Bill Hoffman, Mindover Software created a customized presentation focused on its specific customers' needs. "We wanted to show our customers concrete steps that will help improve their office efficiency, customer satisfaction, employee morale--even their bottom-line," Smith recalls. "We offer the seminar as a webcast Lunch & Learn where we provide our customers a free lunch so they can learn practical tips to make their office more efficient."
Based on initial customer feedback, the seminar struck a chord. Sandra Ruiz, an accountant for Ross Optical Industries in El Paso, Texas, said she planned to make several changes to her company's procedures that would eliminate frustrating email searches, redundant data entry and slow customer response times. "I was impressed with the practical time management ideas and ways I could use SageCRM to make my daily activities easier," affirms Ruiz. "Our recent purchase of SageCRM from Mindover Software had already impacted office efficiency, but now I expect to see another positive boost."
In the coming months, Mindover Software plans to hold several more of the popular Time Management Technology seminars for customers and prospects interested in increasing office efficiency. "It's a question of showing businesses how to overcome productivity hurdles like "email overload" with a few changes and technology enhancements," says Smith.
About Mindover Software
Mindover Software is a Sage business partner and offers a broad range of CRM, ERP and accounting software solutions including Sage Accpac ERP, Sage MAS 500 and SageCRM. From Texas offices in Austin, Dallas and San Antonio, Mindover Software's team of professional consultants is 100% committed to improving the office efficiency of its customers. Learn more at http://www.mindovercorp.com or by calling toll-free (866) 990-3994.
###