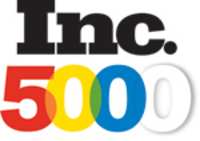 Rochester, MN (PRWEB) August 27, 2007
BuyOnlineNow.com, a Rochester, MN based online office supply store has grown 341.6% over the last three years, as reported by Inc. Magazine's annual list of the fastest growing companies in America.
Inc. Magazine has been publishing an annual list every year over the last 25 years of the fastest growing companies in America based on year over year revenue growth for the previous 3 years. Companies on this year's list are required to be U.S. based and have been founded and generating revenue by the first week of 2003 as well as being privately held as of December 31, 2006. Each company must prove they had at least $200,000 in revenue in 2003 and at least $2 million in 2006. BuyOnlineNow is listed as the 51st fastest growing retailer in the country, and number one for the state of Minnesota.
Being in Inc. Magazine is nothing new to BuyOnlineNow.com, as they were listed in the Inc. 500 in 2005 and 2006, in the 215 and 394th spots respectively. BuyOnlineNow.com also was listed in Internet Retailer Magazine's annual top 500 guide as the 374th largest retail website on the internet.
BuyOnlineNow.com has been able to thrive in the face of diversity since it was started in 2000. At a time when most dot-coms were closing shop, they were able to grow at an extraordinary rate. Sales have been maximized by constantly being aware of the customer's needs and current market trends. Being able to adapt and grow can be seen most evidently by the opening of BuyOnlineNow.net, the Canadian equivalent of BuyOnlineNow, as well as the ability to ship many items direct from the manufacturer, offering unbelievable savings on popular brands such as Fireking file cabinets, Global office furniture, Maxon office partitions, and Safco office furniture and products.
Recognizing that many people were looking for more environmentally friendly options, BuyOnlineNow.com added a "Go Green" option on their site, which allows you to search through products that have been designated as Eco-Friendly. BuyOnlineNow proves their committment to doing their part for the environment, utilizing many of these "Green" items in their own offices, located in Rochester, MN.
Customer service has been the major focus of the company since the beginning, and is what sets BuyOnlineNow apart from all other retailers. All Customer Service Representatives are hand selected for their people skills, attitude and commitment to excellence. BuyOnlineNow also uses customer reviews, and a highly advanced search function as well as many other utilities implemented by their top notch IT department, to make finding and using their website as straightforward and effortless as possible.
In order to offer even more information to their customers, BuyOnlineNow started their very own Blog to provide knowledge, news and wisdom on many different topics ranging from new office supplies, to "Green" alternatives, to T.V. shows and everything in between.
About BuyOnlineNow.com: Providing office supplies and office furniture to individuals and business for the last 7 years, BuyOnlineNow.com carries over 27,900 products in 85 distribution centers nationwide. BuyOnlineNow.com was named to the Inc 500 list of fastest growing companies in America in both 2005 and 2006, and Internet Retailer Magazine's Guide to the top 500 online retailers in 2006.
For more information visit our web site: http://www.buyonlinenow.com.
###