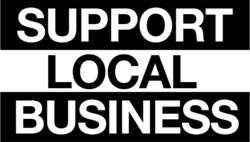 Tampa, Fl. (PRWEB) July 24, 2012
The lingering economic challenges are having an impact on consumer confidence. To make matters worse concerns about future economic growth are affecting spending patterns. This is making it difficult for small businesses to adjust with a host of problems. Evidence of this can be seen with the total number of bankruptcies of 1.37 million for 2011. To deal with these challenges, firms have begun to use do it yourself solutions to address a number of problems. In an effort to help small businesses, B2B E Trader is providing them with the online marketplace. This is a do it yourself application (which is allowing firms to directly connect with potential customers and stakeholders).
The Online Marketplace and the Value it is Creating for Small Businesses
The online business marketplace is a do it yourself solution that is providing small business owners with tremendous amounts of flexibility. This is accomplished through allowing different parties to directly contact each other for free (using social broadcasting). Under this kind of platform, various groups on web sites such as: Facebook, Twitter and LinkedIn are targeted. Making it ideal for businesses and professionals to buy, sell, or trade used equipment, like restaurant equipment, medical equipment, office equipment, heavy equipment, IT equipment and more.
For any size firm, this is giving them the flexibility to intelligently reach out to customers and third party providers. Over the course of time, this helps them to reduce their marketing costs and locate individuals who are interested in what they have to offer. Once this takes place, is the point that these applications can address a host of challenges impacting the firm.
Moreover, users have access to the online message boards and chat rooms. This is where they can discuss a variety of ideas with seasoned entrepreneurs. Those individuals, who are using this platform, have found that this is an effective way for learning about new strategies. Once this occurs, is the point that they can begin using these ideas to transform their business model. In the future, this is making the firm more competitive and flexible in adjusting with a host of challenges.
As a result, the online marketplace is providing small business owners with those tools that will create value. This is accomplished through offering users with the ability to directly connect with other parties for free. In many cases, the focus of the search can often be targeted to select geographic regions (via social broadcasting). This is helping companies to directly contact a wide variety of customers, whole sellers, suppliers and third parties. The combination of these factors is allowing them to become more competitive. This is the point that their underlying profit margins and productivity will increase. Over the course of time, this will protect their customer base and assist the firm in taking advantage of new opportunities.
In the future, this is helping businesses to adapt with a host of challenges and understand needs of different stakeholders. Once this takes place, is the point that they are more flexible in evolving with new transformations. These do it yourself solutions, are giving firms a choice in how to promote themselves and their ideas to different stakeholders. When this happens, they are able to increase their profit margins and bottom line results.