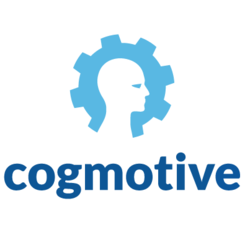 Most companies require usage or security reports to be regularly distributed and Cogmotive Reports now does this for you.
London, United Kingdom (PRWEB UK) 16 April 2013
Customers no longer have to log in to the Cogmotive Reports system to access the data they need. Instead, the IT administrator can now simply set up a schedule to auto-generate the required reports and the information will be emailed to the chosen contact in CSV or PDF format on the specified dates.
This has a number of advantages, including the capability to set up a regular automatic audit of mailbox security settings and an analysis of Office 365 usage to check whether all the licences purchased are actually needed. It will also allow project teams organising a corporate migration to Office 365 to receive regular progress reports.
Alan Byrne, Director of Cogmotive Ltd, said: "The ability to have our reports automatically emailed on a scheduled basis adds tremendous value for our customers. Most companies require usage or security reports to be regularly distributed and Cogmotive Reports now does this for you."
The new service is available free of charge to existing clients and is easy to use, thanks to the straightforward 'Scheduling' function in the user interface. Companies that do not currently use Cogmotive Reports to analyse their Office 365 environment can see how it works by signing up for a free trial.
Cogmotive's reporting software gives IT managers a quick method of collecting information about their organisation's Office 365 environment from Microsoft. The data can be accessed via a secure web application that allows users to produce customised reports and graphs.
It is a simple way for managers to gain insights into how employees are accessing and using the Office 365 cloud. Among the data available are reports on users and mailboxes, mobile devices, distribution groups and licences. This information can help companies to manage their IT budgets by giving them a greater understanding of what is actually being used and whether all the licences paid for are actually needed.
There are also a range of security and compliance metrics available, which are particularly useful for financial institutions that face regular audits, but can help any organisation to ensure it has the correct security settings in place. The reports will detail email groups, who has access to which mailboxes and the security policies applied to each user.
Cogmotive Ltd is a Microsoft Partner and authorised Office 365 reseller, and its Microsoft Certified staff can provide all the help customers need to get the most out of the reporting tools. To find out more about Cogmotive Reports or to organise a 30-day free trial, call +44 (0)203 287 1577 or visit http://www.cogmotive.com.