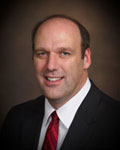 Lexington, KY (PRWEB) September 21, 2011
Office Suites PLUS, a leading provider of full service office space and virtual offices, has named Allen Bell as Area Manager for Kentucky, Tennessee, Indiana, Ohio and Florida.
Bell has over 20 years of sales and management experience, including bank management, where his leadership earned recognition for outstanding improvements in revenue, profitability, and customer satisfaction. His teams have won numerous awards for their sales and service accomplishments.
"I look forward to helping people and companies find workspace solutions and services that fit their needs" says Bell. "The scalability of our spaces paired with the exceptional support of our team provides the value and flexibility that allows organizations to focus on their work, not their workspace or professional image."
"Allen understands and has experienced the challenges of matching companies' needs with flexible, professional business services," says James C. Baughman Jr., President of Office Suites PLUS. "We look forward to the leadership he will bring to our Company, which will undoubtedly enhance what is already a strong existing regional team."
In his role as area manager, Bell is accountable for the sales, services, operations and financial performance of the suites in his area, as well as the supervision of a team of Suite Managers within his area.
Bell has a degree in Business Administration with an emphasis in Economics from Campbellsville University.
About Office Suites PLUS: Office Suites PLUS provides fully furnished private and shared office space, virtual offices, meeting rooms and videoconferencing solutions. Its office suites can be viewed as a one-stop source for corporations and individual professionals seeking a flexible solution to traditional office space, a home office and/or existing support alternatives. Founded in 1998, Office Suites PLUS currently operates over 30 locations in nine states. They are headquartered in Lexington, KY. Additional information is available at http://www.officesuitesplus.com.
###