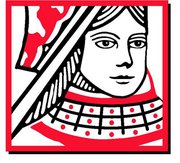 When customers speak, Imperial Coffee listens.
Toronto, Ontario (PRWEB) April 17, 2012
Imperial Coffee and Services Inc., the Ontario leader in office coffees service for more than 35 years, today announced it is joining a worldwide movement to "outsmart waste" through the Terracycle program.
TerraCycle creates national recycling systems for previously non-recyclable or hard-to-recycle waste. TerraCycle then converts the collected waste into a wide variety of products and materials.
With more than 20 million people collecting waste in over 20 countries, TerraCycle has diverted billions of units of waste and used them to create over 1,500 different products available at major retailers ranging from Walmart to Whole Foods Market. These products include everything from fences to containers. They keep waste out of landfills and contribute to a cleaner world.
Following a successful pilot program earlier this year, some Imperial Coffee customers have already implemented the full TerraCycle program. The company hopes to expand adoption in the coming weeks. Prospects are good, because Imperial Coffee's customers are driving the change.
"When customers speak, we listen," said Imperial Coffee and Services Inc. President Mark Steiner. "It's been that way for more than 35 years. Our customers have been asking for a recycling program for single serve coffee packages, and we are thrilled to offer it to them. We'll be working with our customers and recycling partners to make offices more sustainable and reduce waste. Imperial Coffee has long been the market leader in environmental initiatives, so this is the logical next step."
Imperial Coffee's office coffee service customers will now have the option of taking action to prevent single-serve Mars Drink packs from ending up in landfills. They can place the used fresh packs in office collection boxes, then ship them via Fedex to TerraCycle. TerraCycle then recycles the fresh packs into new products. Additional information is available the Recycle Your Fresh Packs Website.
Imperial Coffee and Services Inc. has long been committed to a "go green" mandate. Imperial Coffee and Services already provides customers with aggressive options in the areas of responsibility, sustainability and minimization of waste. Among many initiatives are: bio-degradable packaging, re-cycling brewers and filter packs, and using Greenware cold drink cups. The Imperial Coffee and Services warehouse uses energy-efficient radiant heating. The company has also purchased carbon credits to partially offset emissions from its participation at a conference.
Imperial Coffee and Services Inc. offers Fair Trade and sustainable coffee from such leading suppliers as Starbucks, Timothy's and Mars Drinks. Imperial Coffee also offers its own private label Fair Trade and sustainable coffee.
About Imperial Coffee
Imperial Coffee and Services Inc. is a family-owned coffee, vending and water supply company that serves workplaces with more than 15 employees. Founded in 1974, it has long been the market leader for office coffee services in Toronto and Ontario. Imperial Coffee and Services Inc. takes great pride in offering outstanding products and customer service and is equally proud that 52 of its 124 employees have been with the company for more than 10 years.