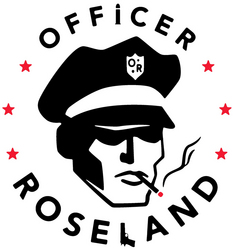 We knew this was an interesting idea that hadn't been done before, but we never expected it to take off as quickly as it did
Philadelphia, PA (PRWEB) April 7, 2009
Independent rock band Officer Roseland is in the preliminary stages of seeking a Federal Government Bailout after paying fans to download their latest album "Stimulus Package". After receiving an overwhelming response to the release of this album through their website http://www.MyStimulusPackage.org , the band was unable to keep up with the payments promised to their fans for downloading the album. Officer Roseland's personal funds were depleted quicker than expected due to excessive global downloads, and could not meet the demand.
Released February 18, 2009, Officer Roseland's 4th album "Stimulus Package" gave fans two options to receive their stimulus payment. The first option was TAKE. The band paid the fan $1.00 to download the album. The second option was GIVE. The band donated that $1.00 stimulus payment to the charity Mr. Holland's Opus Foundation. In either case, the fan received the digital-only album at no cost to them. "We knew this was an interesting idea that hadn't been done before, but we never expected it to take off as quickly as it did" said Dan Daidone of Officer Roseland.
The concept behind the release of "Stimulus Package" has caused a heated debate on the Internet, with music fans arguing whether being paid for downloading an album is adding to the demise of an already decaying music industry. "We gave music fans what they wanted, even if they didn't already know it," said Daidoine.
About Officer Roseland:
Formed in 2000, Officer Roseland is a 4 piece independent rock band from Philadelphia, PA. The band has recorded 4 studio albums, has had music featured in numerous independent films and animations, as well as international touring exposure.
Contacts:
Kathleen Daidone, Media Coordinator
215.290.1778
Kathleen (at) officerroseland (dot) com
Brian Jones
609.658.7079
Brian (at) officerroseland (dot) com
###