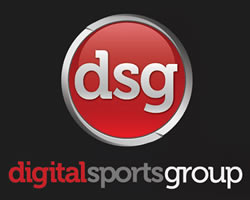 (PRWEB UK) 27 July 2012
Digital Sports Group are today launching the Official PFA Digital Player Directory on their football news site football.co.uk which will include all Official PFA Player profiles from the likes of Wayne Rooney of Manchester United to Kyle Bennett of Doncaster Rovers.
DSG became the official digital partner of the Professional Footballers Association (PFA) earlier this year and have since launched a number of Player profile fan pages on social media site Facebook as well as providing official player pages on their site football.co.uk.
Fans can check out their favourite player profiles here:
Official Football Player Profiles
Football.co.uk made the following statement about the launch:
"Football.co.uk presents the most exclusive and complete digital player profiles list of PFA members. Every player in the Premier League and Football League is covered with career stats, player images, and exclusive biographies written by the PFA themselves.
Every player from Man Utd, Man City, Chelsea and Arsenal in the Premier League to Accrington Stanley and Bristol Rovers in League Two will have an accurate and evolving presence. Football.co.uk presents the only complete and officially recognised list of player profiles online.
Looking for stats, career bio or images of Wayne Rooney or Robin van Persie? Look no further.
Football.co.uk are the only official digital partner for the Professional Footballers Association (PFA)."
Head of Operations at DSG, Matthew Tait had this to say "The Official PFA Player Profiles are undoubtedly going to be a success amongst the fans. The ability to view the profiles of all their favourite players is one which we expect to become very popular. "
Digital Sports Group will provide further PFA player profiles for every professional footballer in England.