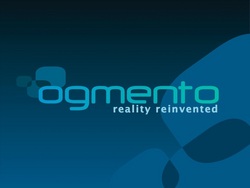 New York, NY (PRWEB) June 29, 2010
Augmented Reality (AR) gaming company Ogmento Inc. ("Ogmento") announced today that Rick Ernst, Tim Hernandez and James Chung will join the company as Lead Game Designer, Director of Production, and Art Director, respectively. All three will report directly to Ogmento's President and Chief Creative Officer, Brian Selzer.
"We have assembled an amazing team of veterans in the video game industry," said Selzer. "They all understand the unique opportunity ahead of us, and are dedicated to our goal of making innovative AR games a reality."
Rick Ernst is a veteran of the video games industry with over fifteen years of experience. He has worked for top-tier game development studios such as Looking Glass, Pandemic and Sony Online, and independently as a contractor and consultant. He is co-founder of Alchemic Productions in Los Angeles, a trans-media production company that worked with artists, film makers and authors like Larry Niven, Grant Morrison and Gris Grimly to create and promote cross-media projects including the PC and console horror game "Clive Barker's Jericho."
"This is a game designer's dream," said Ernst. "To move beyond the limitations we've previously had with technology; to work within the interplay of actual and virtual reality is incredibly new and exciting. I couldn't be happier to join the team here at Ogmento."
Tim Hernandez brings over six years of mobile gaming expertise to Ogmento, having produced and distributed titles for some of the most successful brands in entertainment history, including: Spider-Man, X-Men, The Sims, Madden NFL Football and Need for Speed. Most recently at Electronic Arts Mobile, he served as the Development Director of the Future Technologies team, which spearheaded adoption of new and emerging platforms for the World's largest mobile games publisher.
"I'm really looking forward to taking the experience and insight that I gained at one of the best game companies in the world to help grow Ogmento," said Hernandez. "We have an amazingly talented team in place, and I can't wait to start building incredible new game experiences utilizing our leading-edge technology."
James Chung has worked on top-selling game titles, creating products for some of the most influential game companies in recent years. As an Artist and Art Director for console and mobile games, he has garnered invaluable experience and practical knowledge in the development and production of interactive media. He has a comprehensive knowledge of game production, having managed teams and through his close work with game directors and programmers. James' major influences and education are in animation and story development. With an art degree from The Art Center College of Design in Pasadena, his experience includes concept art, character design, and storyboarding for the film and animation industry.
"With Ogmento, I now have an opportunity to make games featuring augmented reality elements I only dreamed of as a game artist," said Chung. "We are going to make some amazing, breathtaking experiences, and I'm so glad to be part of this new team."
About Ogmento
Ogmento was founded in 2009 by industry veterans committed to developing the next generation of video games. Through cutting-edge technology that overlays computer graphics onto real-world environments, Ogmento creates games that let users directly interact with their surrounding environment. The company is currently developing ground-breaking Augmented Reality (AR) content for a range of mobile devices and platforms including iPhone, Android, PC, and traditional game consoles. With founders Ori Inbar, Brad Foxhoven, Brian Selzer, Oriel Bergig and Nate Hagbi and a team of experienced game designers, animators, and award winning PhD scientists, Ogmento is ideally positioned at the epicenter of the Augmented Reality industry. For more information please visit http://ogmento.com/
###