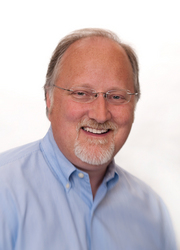 These unlikely students not only do well in the supportive atmosphere of early college schools, but are leveraging those experiences after graduation to create brighter futures for themselves.
Cincinnati, OH (Vocus) October 25, 2010
Adairia Kelly of Dayton, part of Ohio's first Early College High School graduating class at Dayton Early College Academy, is now nearing graduation at Miami University with a degree in social work. Kelly has achieved success with odds heavily against her – having overcome disruption in her early life as the child of teenage parents and the death of a brother due to street violence.
She is one of 10 Ohio students to be featured in a publication and video project released today by the education think tank Ohio Education Matters (http://www.OhioEducationMatters.org). "Fast Track: Graduates of Ohio's Early College High Schools Set a Pace for Early Success" tells the stories of some of the first ECHS graduates, the high school model introduced in Ohio six years ago that allows students who might not otherwise consider college to earn up to 60 hours of college credit by graduation.
The "Fast Track" stories and video are available at the Ohio Education Matters website: http://www.ohioeducationmatters.org/fast_track
As educators and policymakers in Ohio and nationally seek out innovations that will better prepare tomorrow's workforce to meet the demands of a global economy, evidence is mounting to support one new model of high school already on the ground in Ohio and slated to expand.
"Fast Track" aimed to discover if students from these schools – most of them minority students, students from underprivileged backgrounds, first-generation college goers or students for whom English is not their first language – were able to translate their high school experiences into success after graduation.
The project follows 10 Ohio ECHS students into college, where it found they are maintaining the head start their high schools provided. Other first-generation college students profiled include:

David Bresko, a graduate of Youngstown Early College who is now studying environmental science at Youngstown State University.
Brandon Carter, a graduate of Africentric Early College in Columbus who is now studying computer science at Miami University.
Paul Hovan, a graduate of Canton Early College who is now studying animation at Rochester Institute of Technology.
Lauren Merrell, who graduated from Toledo Early College High School and is now attending the University of Toledo, majoring in pre-pharmacy.
Kiani Mullins, a graduate of Africentric who is now studying math education at Ohio Dominican University.
Marquis Pugh, a graduate of Lorain County Early College High School who is now studying fashion merchandising at the University of Akron.
Rachel Sanchez, a graduate of Lorain County Early College High School, who is now attending Lorain County Community College and Kent State, studying business administration.
TaQuaesa Toney of Youngstown, a pre-med student at Youngstown State University who was one of three students to receive a YSU Diversity Award for Undergraduate Achievement for efforts that include organizing a fundraiser for victims of the Haiti earthquake.
Terrance Truitt of Canton, who is studying criminal justice at the University of Cincinnati and made the Dean's List for his first two quarters even while working a part-time job. He expects to graduate with a bachelor's at age 20.
"When Early College High Schools came to Ohio, some people questioned the focus on students who weren't well positioned to enter college," said Andrew Benson, executive director of Ohio Education Matters. "What these stories tell us is that we were right to invest in these young people. These unlikely students not only do well in the supportive atmosphere of early college schools, but are leveraging those experiences after graduation to create brighter futures for themselves."
Ohio has plans to expand the early college high school model, using a portion of the $400 million received as part of the U.S. Department of Education Race to the Top program. The state plans to set aside $3.5 million of the award over four years to support Ohio's existing early college high schools and to open six new ones.
"The 'Fast Track' project provides more affirmation that ECHS model is a long-term success," said Thomas J. Lasley II, executive director of EDvention and chair of the Ohio Early College Association. "To see these students grow up to be positive contributors to their communities and excel in at four-year universities tells me that we should continue to make Early College a priority in Ohio."
"These are the faces of success behind the numbers," said DECA principal Judy Hennessey. "Their powerful stories are an indication that Early College High Schools will play an amazing role in the long-term success of our education system and are preparing our students for the challenges of the 21st-century economy."
Sen. Tom Sawyer, D-Akron, called the ECHS system one of the most successful efforts he has seen in more than three decades of public service. "The Early College High School Program is exactly the type of innovation we need to help students meet the demands of the 21st Century. Through support and collaboration, this program provides a creative path for our future leaders to achieve something that they had once deemed impossible."
after-graduation
Ohio Education Matters is a subsidiary of Cincinnati-based KnowledgeWorks (http://www.KnowledgeWorks.org). KnowledgeWorks has developed and launched nine early college schools in Ohio since 2003, partnering with the Bill & Melinda Gates Foundation, the state and others to invest $40 million to introduce the model.
EdWorks, a subsidiary of KnowledgeWorks, (http://www.EdWorksPartners.org) manages the ECHS network in Ohio and currently is working with the State University of New York, which in September announced the opening of 11 Early College High Schools across the state.
The stories of ECHS graduates released today supplement data on Ohio Early College High School network previously released by EdWorks, which show that:

100 percent of schools achieved Adequate Yearly Progress under No Child Left Behind.
80 percent attained ratings of Excellent in the state's accountability system.
The network's start-up schools, all of which are in urban districts, have an average graduation rate of more than 91 percent.
The schools outperform the state average on reading, writing and mathematics graduation tests.
52 percent of students are on track to complete 60 hours of college credit or an associate degree by the time they graduate.
Ohio Education Matters, a subsidiary of KnowledgeWorks Foundation, is a statewide, public policy research organization that focuses on connecting the dots between great innovations and those in the community who can make change. As a non-partisan entity, Ohio Education Matters acts as a catalyst of an education transformation in the state by conducting research, advocacy, engagement and policy development that inspires others to make the system changes needed today to prepare Ohio's children for the future.
Knowledgeworks is bringing the future of learning to America's high schools and creating widespread, lasting change in the communities and states we serve. Our portfolio of high school approaches includes New Tech Network high schools, Edworks high school redesign, Science, Technology, Engineering and Math (STEM) and Early College High Schools.
###