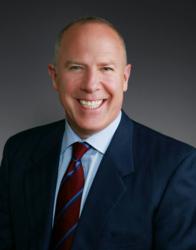 "Patients tend to prefer to recover at home if given the choice"...
(PRWEB) May 10, 2012
Ohio Orthopedic Center of Excellence is pleased to announce the first ever Total Hip Replacement Surgery performed at The Ohio Surgery Institute at The Ohio Orthopedic Center of Excellence in Columbus Ohio. Dr. Michael A. McShane, board certified orthopedic surgeon with fellowship training in total joint replacement surgery performed the procedure earlier this month.
Dr. McShane has performed two of the procedures at the Institute, and he anticipates more soon. Dr. McShane explains: "We screen the patients carefully to select those who are right for this approach. Patients tend to prefer to recover at home if given the choice, and this safe outpatient setting allows the patient to return to the comfort of their own home for recovery, versus a two or three day stay in the hospital. Home nursing and therapy visits, along with precise pain management, produce a good result."
Lynn Saul, RN, administrator of the Institute, adds: "In addition to comfort, our approach also lowers the total cost of the operation."
The trend toward doing these procedures in an outpatient setting has increased over the years, and it is expected that for patients in overall good health and with the right home support system, this will become an increasingly popular option. The combination of surgical advancements and a safe and clean environment is enabling more advanced procedures to be done in the ASC (Ambulatory Surgery Center) setting.