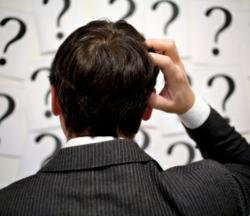 The first step I take is explaining the difference between HUD homes and foreclosures but coach the [buyers] on the fact that it doesn't matter
Dayton, OH (PRWEB) December 11, 2012
Home Experts Realty (http://www.homeexpertsrealty.net), a real estate firm in Dayton, OH has set out to correct the opinions of home buyers and real estate investors: that there is an ultimate need to figure out which is the better option when it comes to buying a HUD home or a foreclosed home.
Greg Hancock, a real estate specialist from Home Experts Realty, says that "The first step to take is explaining the difference between HUD homes and foreclosures, REO or Bank-Owned Properties, but coach the [buyers] on the fact that it doesn't matter."
Granted, although all home buyers would want to know more about their options, it's not necessary to concern themselves with whether the property is a foreclosure or a HUD home. Instead, the buyer should be more concerned more with finding the home that is most appealing. After all, isn't that whats most important?
The most obvious difference between the two only comes from the procedure for making an offer and completing a purchase. This applies to Ohio real estate as well as buying property in all other states.
On the issue of HUD homes, in 2012, Home Experts Realty has seen Ohio asset managers and HUD pricing these homes more aggressively, closer to the mark regarding to what the market will bear, and consequently spend less time on the market compared to 2011.
While U.S inventory is down 17% for October 2012, the median age of inventory has dropped over 11%, confirming this better pricing by banks and HUD.
Home Experts Realty states that HUD homes and foreclosure homes both sit empty and experience disrepair on a fairly equal basis and further states that it is a mistake to think that, as a home buyer, they are going to save more money on one type of property compared to the other. If the property is being financed, they are never allowed to do the repairs themselves; the bank wants to make sure that their asset is covered well in case of default.
Currently in Southwestern Ohio, there is an ample mix of foreclosures, HUD homes and traditional real estate for sale, providing thousands of likely choices for both personal and investment property. In fact, there are nearly 25,000 properties available from affordable starter homes to luxury properties and mansions for sale.
For more advice from Home Experts Realty regarding a property or more detailed information as to why buying foreclosure homes or HUD homes should not constitute a factor of consideration in real estate purchase, contact Greg at greg.hancock(at)homeexpertsrealty(dot)net or call (855)644-6732.