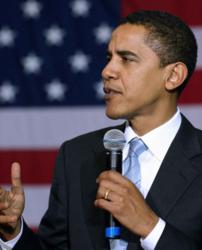 As of November 2011, roughly 12 million Americans receive unemployment benefits...
Los Angeles, CA (PRWEB) November 08, 2011
2011-2012 unemployment extension benefits now offered to Americans at unemployment-extension.org, as unemployed Americans take full advantage. Ohio and California residents are the first states to receive benefits for a full 99 weeks, announces Unemployment-Extension.Org.
Unemployment extension benefits have always varied from state to state, as the average amount received by an unemployed individual is currently $298 per week in 2011. This year, the maximum time a person can receive unemployment checks in some states, such as CA Unemployment, is 99 weeks. That's just under 2 full years.
As of November 2011, roughly 12 million Americans receive unemployment benefits. Three million Americans will have unemployment extension benefits cut off by sometime in February, a pretty drastic drop in income which most liberals say this economy simply can't handle.
As part of the Obama jobs bill presented to Congress this past September, the Barack Obama administration proposed extending unemployment insurance for another 26 weeks in states which currently have a lower time limit, such as Florida unemployment benefits and New Jersey Unemployment - this has extended their benefits greatly. Obama's jobs bill maintains the 99 week maximum period during which a person can receive unemployment checks for every state.
However, Obama's proposal to extend unemployment benefits would cost taxpayers an additional $49 billion in the next year. Republican conservatives believe that unemployment benefits actually discourage people from finding jobs. Numerous studies from economists from both sides of the political aisle support this theory for Unemployment across the US.
Roughly four million million Americans who receive unemployment checks have been out of work for over a year.
One of Ohio's Republican representatives, James Renacci, stated, "The length of Ohio unemployment compensation eligibility has turned from a bridge between jobs into an excuse to put off that job search for just one more week."
Any information on Unemployment for any state, as well as online Unemployment Extension Filings are to be referenced at Unemployment-Extension.org.
###