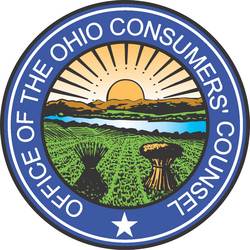 These deferrals would cost consumers nearly $2 billion to be paid over the next 25 years saddling customers with unnecessary debt.
Columbus, Ohio (Vocus) September 29, 2008
FirstEnergy has highly inflated the projected costs of its electric security plan which, if approved, would result in customers overpaying the company by $4.3 billion, said experts from the Office of the Ohio Consumers' Counsel (OCC) in testimony filed later today. FirstEnergy also should improve its reliability and do more to develop energy efficiency and demand side management programs for its residential customers.
According to the OCC, FirstEnergy used the highest market prices possible as well as inappropriate adders to calculate its needs for the next three years. Experts from the company even conceded that market rates would be about 10 percent lower if current prices were used. These inflated costs do not reflect FirstEnergy's true needs and will only harm consumers, according to Janine Migden-Ostrander, Consumers' Counsel.
"The costs FirstEnergy claims are off base. Not only are they highly inflated, but there are numerous costs that would be deferred, with interest, that mask the true impact of what consumers are being asked to pay," Migden-Ostrander said. "These deferrals would cost consumers nearly $2 billion to be paid over the next 25 years saddling customers with unnecessary debt."
Even though FirstEnergy has touted minimal increases, it was only able to propose that by deferring 10 percent of the costs of electricity over 10 years. The electric security plan should not include any deferrals past the three years of that plan.
FirstEnergy also needs to provide more reliable electric service. The company does not address its current or past performances of reliability in the electric security plan. The under-performance of FirstEnergy in meeting its reliability targets should result in lower profits. The Public Utilities Commission of Ohio (PUCO) should also use its authority to investigate FirstEnergy's service quality.
FirstEnergy has proposed charging customers an estimated $345 million through an additional charge as well as committing $1 billion in capital improvements to improve reliability. This proposed additional charge has no supporting evidence behind it and is premature at best. The capital improvements proposal is not new and portions were included in FirstEnergy's distribution rate case that is awaiting a PUCO decision.
"FirstEnergy has not shown a proper plan to improve reliability," Migden-Ostrander said. Consumers should not have to pay extra for an acceptable level of service quality."
As a requirement of Ohio's new energy law, all utilities must include energy efficiency as a part of their plans. FirstEnergy's electric security plan lacks the details needed to know if it is meeting state law. FirstEnergy said in its plan that it would provide "up to $25 million" over five years for energy efficiency but did not indicate how it would use that money or how much it would spend.
The $25 million is not nearly enough to meet the energy efficiency requirements mandated in the new energy law. The OCC recommends approximately $49 million per year for energy efficiency programs which would bring FirstEnergy to funding levels similar to other utilities. This would cost electricity customers $2 per month over three years and bring FirstEnergy in line with the spending levels Duke Energy utilizes for its energy efficiency efforts. By utilizing programs to reduce electricity demand, FirstEnergy can avoid building expensive power plants in the future.
"Energy efficiency is by far the cheapest energy alternative available," Migden-Ostrander said. "We want to see utilities invest in energy efficiency to avoid building power plants and increasing everyone's electric bill. By implementing companywide programs for all customers, residents will have the tools to control their usage and their electricity bills."
FirstEnergy filed its electric security plan along with a market rate option with the PUCO on July 31. Under the company's electric security plan, customers' total bills would increase by 11.7 percent for Cleveland Electric Illuminating, 12.1 percent for Ohio Edison and 14.75 percent for Toledo Edison. These increases do not include the nearly $2 billion in deferred costs that FirstEnergy has proposed.
The OCC has created a fact sheet which details FirstEnergy's proposal on its Web site and a listing of the PUCO's scheduled public hearings at http://www.pickocc.org.
About the Office of the Ohio Consumers' Counsel
The Office of the Ohio Consumers' Counsel (OCC), the residential utility consumer advocate, represents the interests of 4.5 million households in proceedings before state and federal regulators and in the courts. The state agency also educates consumers about electric, natural gas, telephone and water issues and resolves complaints from individuals. To receive utility information, brochures, schedule a presentation or file a utility complaint, residential consumers may call 1-877-PICKOCC (1-877-742-5622) toll free in Ohio or visit the OCC Web site at http://www.pickocc.org.
Contact: Anthony Dill
(614) 466-9547
###