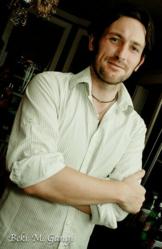 My job is to tell our story and invite people to join us
Falmouth, Mass. (PRWEB) April 20, 2012
One Home Many Hopes (OHMH), a fundraising organization that helps to find, rescue, house, love and educate orphaned and abandoned girls in Mtwapa, Kenya, today announced their Annual Spring Gala will be held on Thursday, May 17th, 2012 in Boston, Mass. In addition to a presentation by founders Anthony Mulongo and Thomas Keown, there will be an exclusive screening of the organization's new short film. 100% of proceeds support the operating costs of OHMH.
Tickets are available at http://ohmhspringgalaboston.eventbrite.com/.
WHAT: Annual Boston Spring Gala & Movie Screening to Benefit One Home Many Hopes
WHEN: Thursday, May 17, 2012, 7:00 p.m. – 9:00 p.m.
WHERE: Cooley LLP, 14th floor, 500 Boylston Street, Boston, Massachusetts
(Please bring a photo ID to facilitate your building security check-in)
In the early 1990's Anthony Mulongo was selected by the Kenyan government as one of the 18 brightest students in the country. He was placed in an intensive program of study in journalism. A lucrative career beckoned. But his outlook and perspective changed one day several years later while covering a story in Mombasa. He had befriended a group of street boys living and eating from the rubbish dumps. They introduced him to Gift. She was a six-year-old girl who lost her mother to AIDS, and whose ten-month-old brother died while strapped to her back as she searched the streets for food. Anthony moved Gift into his house, enrolled her in school, and raised her as his daughter.
Thanks to assistance from dedicated friends in Wales and Germany, as well as individuals in the U.S., Mulongo began to rescue and house another girl, then another, then another. The first home at Mudzini Kwetu was established. Thomas Keown met Anthony Mulongo in 2007 and came back to the states determined to get a group together to help in this cause. He established One Home Many Hopes, the fundraising arm for Mudzini Kwetu. Come and meet these inspirational OHMH founders and see a screening of a new short film about their work.
About One Home Many Hopes
Today in Kenya, an estimated 2,500,000 children under the age of 17 have no parent, guardian, or shelter and are forced to live on the streets. In coastal Kenya an estimated 10,000 to 30,000 Kenyan children have been caught up in the commercial sex trade. One Home Many Hopes (OHMH) is changing this. One Home Many Hopes is a loving home for orphaned and abandoned girls in Mtwapa, Kenya. OHMH rescues, houses, and educates former street children and equips them to be the future agents of change in their community. We believe that investing in education and family-like support is the most effective way of ending cyclical poverty. For more information about becoming a volunteer or to give a donation, please visit http://www.onehomemanyhopes.org.
All Trademarks Recognized
###