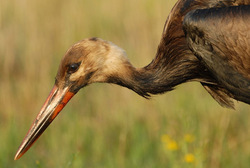 Birmingham, AL (Vocus) June 8, 2010
The Birmingham, Alabama law firm of Heninger Garrison Davis filed a class action oil spill lawsuit (Case Number 1:10-cv-00221) in the United States District Court of Alabama, Southern Division against Transocean Ltd., Transocean Holdings, Inc., Transocean Offshore Deepwater Drilling, Inc., Transocean Deepwater, Inc., BP, p.l.c., BP Exploration and Production, Inc., BP America, Inc., BP Products North America, Inc., Anadarko Petroleum Corporation, Halliburton Energy Services, Inc., and Cameron International Corporation. The complaint alleges that the Gulf of Mexico oil spill was caused by the negligence of the owners and operators of the Deepwater Horizon oil rig in addition to defective shut off valves at the well head, among other things.
Lewis Garrison, a founding member of Heninger Garrison Davis, LLC, stated "Those responsible for this disaster, British Petroleum and others, have caused an event of biblical proportions. Entire ecosystems will be eradicated by this discharge of millions of gallons of oil into the Gulf coast region. Nothing can ever truly compensate the injuries that have been and will be caused by this event, and nothing may ever restore the region to what it was before this disaster occurred." Mr. Garrison and the other Alabama oil spill attorneys of Heninger Garrison Davis, LLC are passionate advocates for all of their clients, but this matter affects their families, friends, current and former clients and even their own property. While some law firms outside of the region may see this as an opportunity, Heninger Garrison Davis sees this as an obligation to do whatever is in their power to assist those who suffer from this oil spill in the recovery of the damages they have sustained by doing what they do best, vigorously represent the individual against billion dollar multi-national corporations. It is important that all Alabama residents who have suffered or will suffer from this oil spill disaster seek the advice of competent Alabama oil spill lawyers prior to entering into any premature settlement which might waive their rights to losses they aren't even aware of at this point.
About Heninger Garrison Davis, LLC
Heninger Garrison Davis, with offices in Birmingham, Alabama and Atlanta, Georgia, is a General Civil Trial Practice including Personal Injury, Wrongful Death, Commercial Litigation, Consumer Fraud, Trucking Accidents, Products Liability, Medical Malpractice, Fraud, Insurance Litigation, Patent Litigation, Toxic Exposure Litigation, Asbestos Litigation, Social Security, Patent Litigation, and Workers' Compensation law. The Alabama oil spill lawyers of Heninger Garrison Davis, LLC are familiar with complex environmental hazard litigation, representing over 1,000 individuals in Calhoun County, Alabama who have been harmed by PCB pollution. As Alabama residents, the partners of the firm share the same sorrow and indignation as other residents of the state and entire Gulf Coast region over the human, emotional, property, wildlife, habitat and both environmental and economic ecosystem devastation of this oil spill disaster.
###