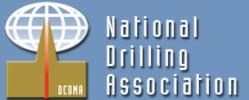 We are excited about the opportunity to add visibility to National Drilling Association members
(PRWEB) January 29, 2013
The National Drilling Association ("NDA") NDA has made special arrangements with a preferred online marketing company called "FOUND by k2dsquared". "FOUND" is a branded web solution created by the Partners of k2dsquared to help gain local online visibility through a select and preferred network of local directories like Google, Yelp, Yahoo, Bing, and over 90 other local directories and portals that people search for services in a given geographic area. This service will also include syndication to mobile devices like Siri!
Why are businesses adding Local Search marketing strategies to your company?
According to Google, 20% of all searches are related to location and services within those Geo-targeted areas. And since comScore reports that over 14 billion searches were conducted through Google in March, this means nearly 3 billion Google search queries contained local terms.

97% of Internet users in the U.S. gather service or product information online, and of those consumers
73% of activity online is in one way or another "related to local content" (Google 5/07)
70% of online searchers will use local search to find offline businesses.
The TMPDM-com score study shows 86 percent of online users will be searching for a local business at some point in time. Research by Kelsey Group
"We are seeing our construction customers seeking mobile and online visibility, so if a Project Manager or Superintendent is onsite and needs something, the first place they go is online through their smart phone to find the service or product required," says Aaron Greene, Executive Director of FOUND by k2dsquared.
Make sure if your company is a member of the NDA to mention that when contacting FOUND to take advantage of significantly reduced program rates.
Click Here (http://www.local-ranking.com/NDA/ ) to view more information on how FOUND can help you obtain higher visibility online. You can also contact FOUND at 888-666-0231.
Don't have a website? Contact the NDA office at info(at)nda4u(dot)com and we will help you get your company online at a very reasonable cost.