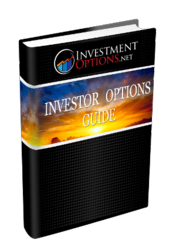 "The president has made it clear to us that he wants us to continue to produce oil and natural gas here at home,'' Bob Abbey
Vancouver, BC (PRWEB) April 23, 2012
InvestmentOptions.net, an organization that provides qualified investors with the information they need to make informed investment decisions, is calling on all qualified investors to take action before the window of opportunity disappears to take advantage of the enormous opportunity presented by oil and gas drilling on private land. Calling on investors to focus on domestic oil and gas investment for the next 18 months, InvestmentOptions.net recognizes that only through domestic production can the country alleviate the pressure of increasing international oil and gas demand.
InvestmentOptions.net has long supported the need for additional domestic oil and gas investment. The implementation of a shorter processing time for lease negotiation will make domestic oil and gas drilling on private lands even easier to facilitate. The changes being implemented, explains InvestmentOptions.net, will reduce lease negotiations from being a nearly yearlong process to one that takes no more than two months. This significant reduction in negotiation time, along with the streamlined paperwork process being implemented at the Bureau of Land Management, will provide the domestic economy with the opportunity to stabilize and secure energy prices, predicts InvestmentOptions.net.
"The president has made it clear to us that he wants us to continue to produce oil and natural gas here at home,'' explained U.S. Bureau of Land Management director Bob Abbey. "While this alone is not a solution to high oil and gas prices, it will help reduce reliance on foreign oil and our vulnerability to up and down swings of the international market.''
InvestmentOptions.net encourages accredited investors to seriously investigate the opportunity these changes present, as most of the current oil and gas opportunities that exist have been on private land. The changes, which make it easier to access oil and gas on private land, may help further spur the oil and gas boom that has been occurring in the shale regions in the Northeast and Pennsylvania.
Before making any kind of investment decision, InvestmentOptions.net encourages investors to request their free investor's guide and take advantage of the growing library of information the website holds to help educate investors about domestic oil and gas investment opportunities.