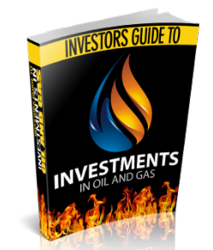 Prospecting for oil is a dynamic art... The greatest single element in all prospecting, past, present and future, is the man willing to take a chance." Everett DeGolyer
Squamish, BC (PRWEB) February 13, 2012
InvestmentsinOilandGas.com has seen it happen before: new, legitimate investment opportunities increase, and scams designed to emulate the legitimate offers start to circulate as well. With the announcement by Forbes that the Bakken Shale reserve in North Dakota and Montana may produce 20 billion barrels of oil more than originally predicted by the USGS, scams regarding investment in the Bakken reserve, as well as other scams targeting oil and gas investments and hydraulic fracturing, are beginning to surface on a regular basis.
InvestmentsinOilandGas.com offers a number of tips in their free guide to help investors recognize legitimate opportunities and avoid scams. Everett DeGolyer said, "Prospecting for oil is a dynamic art... The greatest single element in all prospecting, past, present and future, is the man willing to take a chance." That chance at success, however, can be improved by avoiding scams. Because of the increased prevalence of these illegitimate offers and the pressure on investors to replace losses in their portfolios with more lucrative options than the still gasping financial and real estate markets, InvestmentsinOilandGas.com offers a three-step scam identification plan:
1. Investors should be very caution about participating in investments in oil and gas If they did not solicit the investment or request information about the opportunity from the company in question. Often, unsolicited offers are the most likely oil and gas investments to be fraudulent.
2. Investors should not consider investments in oil and gas for which they feel that they are being pressured to make an immediate decision or for which they are being made promises about the payout or production of the well, which is to some degree impossible to predict.
3. Investors should not make investments in oil and gas with companies who are not willing to provide them with the information, including well production reports and geological surveys, that they need to make an informed, well-planned decision.
While these tips do not cover all of the scams currently being circulated regarding oil and gas investments, Oilandgasinvestments.com provides additional advice for qualified investors on their website. Their Investor Guide, which features a section on recognizing scams in oil and gas investments, can be downloaded from their website free of charge.
###