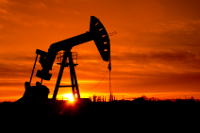 "Oil is a very important component of economic growth."Maria Bartiromo
Squamish, BC (PRWEB) November 07, 2011
InvestmentOptions.Net, authors of the Investor Options Guide and a premier marketing firm dedicated to helping investors better understand the significant opportunities that exist with oil and gas investment, is calling on investors to consider investments that will have a long-term impact on improving the U.S. economy. One alternative investment option InvestmentOptions.Net believes will be a significant contributor to overall recovery of the economy is oil and gas investments.
Oil and gas investments offer a way to help aid the U.S. economic recovery efforts through increasing domestic supplies, adding jobs, and building an industry that has been an economic backbone of the United States for centuries. The firm is not alone in their belief; Maria Bartiromo, author and television journalist for CNBC and host of "Closing Bell," has stated, "Oil is a very important component of economic growth."
InvestorsOptions.Net has outlined a number of reasons why oil and gas investment will aid the economic recovery in the United States. These reasons are outlined in great detail at InvestmentOptions.net, and include addressing the ability to reduce reliance on foreign oil and gas supplies. The United States currently consumes more than 25% of the world's oil, and that consumption represents a significant opportunity. Through increasing domestic oil and gas supplies, more of the demand could be met through domestic supplies, keeping more money in the domestic economy.
In addition, unemployment can be directly addressed through an increase in oil and gas investments. In the U.S., Forbes.com has predicted that as many as a million additional jobs could be created through oil and gas investment and the development of additional domestic oil and gas wells. Ancillary jobs created by the increased spending would be created in supporting industries like manufacturing, retail, transportation and the food industry.
InvestmentOptions.Net believes that accredited investors hold the key to turning around the U.S. economy and creating a way for America to be the source of its own oil supply. Learn more by visiting InvestorOptions.Net and downloading the free Investor Options Guide.
###