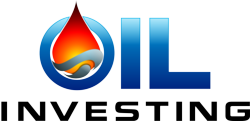 The president has made it clear to us that he wants us to continue to produce oil and natural gas here at home." Bob Abbey
Dallas, Texas (PRWEB) June 29, 2012
OilInvesting.Net is proud to announce the launch of their new website, a content-rich resource for oil investors and qualified individuals interested in being a part of the oil boom. Thanks to rapidly advancing technology, more oil than ever is now capable of being extracted from the shale regions around the country, such as the Bakken Shale in North Dakota and Montana, the Marcellus Shale in Pennsylvania, and the Barnett Shale in Texas. This boom has motivated geologists to search for additional deposits around the country, and other countries are following suit.
OilInvesting.Net was created to ensure that investors have the information they need to make more informed decisions about their investing opportunities. U.S. Bureau of Land Management director Bob Abbey said, "The president has made it clear to us that he wants us to continue to produce oil and natural gas here at home. While this alone is not a solution to high oil and gas prices, it will help reduce reliance on foreign oil and our vulnerability to up and down swings of the international market.'' Because there is so much support for increasing domestic production and reducing the country's reliance on foreign sources for oil, there is a unique opportunity for highly qualified investors to strategically position themselves to benefit from the domestic oil production ramp up.
Over the next several years, the impetus will be on oil investors to play a major role in transforming the U.S. economy, and OilInvesting.Net believes increased domestic oil production can have a significant impact on everything from reducing the unemployment rate to providing a stronger tax base to support needed services in communities around the country.
The launch of the OilInvesting.Net website offers accredited investors a comprehensive source for the information and education they need to make decisions about investing and understanding the unique opportunity that exist today thanks to the confluence of new discovery and modern technology.
For more information about the new website, please visit OilInvesting.Net.