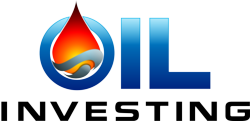 Dallas, Texas (PRWEB) August 06, 2012
OilInvesting.Net announced today that they have experienced a dramatic increase in the number of requests for information from accredited investors who are seeking investment alternatives amidst the increasing global economic uncertainty. From Spain to Greece to the Middle East, global economies are on the brink of bankruptcy, and those unstable economies have a direct impact on U.S. financial markets. Accredited investors have experienced wild fluctuations in both financial and real estate markets as a result of global economic meltdowns and are seeking alternatives.
Tobias Rasmussen and Agustin Roitman, economists at the IMF economists, conducted research that directly linked oil to global economic stability. During periods of rapid economic growth, the study demonstrated that demand for oil increases, and that even when oil prices increase, economies flourish. OilInvesting.Net offers detailed and up to date information to accredited investors who are interested in diversifying their portfolios, hedging against future energy price increases, protecting and building wealth, offsetting losses in other investments, and reducing their tax burden through oil investing.
According to OilInvesting.Net, accredited oil investors who choose to invest in oil now benefit in multiple ways, because oil investing is one of the few investments that has a direct impact on the U.S. economy by creating jobs that pay livable wages, by stimulating local economies, and by impacting ancillary industries that support oil well development. Therefore, in addition to benefiting from tax incentives, cash flows, and diversification, the oil investments also stimulate the economy in ways that benefit financial and real estate investments.
Rodrigo Rato said, "So the American economy needs the world, and the world needs the American economy." OilInvesting.Net believes the world needs a stable and growing American economy, and that as oil investing improves the American economy it will create a ripple effect throughout the world, contributing to the stabilization of global economies and reducing global economic uncertainty.
For more information about how accredited oil investors can offset losses in financial and real estate markets that occur because of global economic instability, OilInvesting.Net offers a free guide and detailed investing information at OilInvesting.Net.