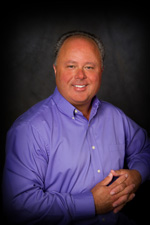 The Okemos Public Schools district also has the distinction of having earned a "10 out of 10" rating from the Webby award-winning GreatSchools.org
Okemos, Michigan (PRWEB) May 30, 2013
Okemos High School in Okemos, Michigan is #287 in Newsweek's recently released "America's Best High Schools" list and #481 in U.S. News & World Report's 2013 "Best High Schools" rankings. The Okemos Public Schools district as a whole has long been highly rated and is one of the main reasons why Okemos real estate is so appealing to homebuyers, according to the local experts at J.S. Peck Real Estate.
"Okemos' excellent schools have always been a major draw," says leading Okemos and East Lansing Realtor Jeffrey S. Peck, the firm's president and broker. "If you want to provide your family with access to topnotch educational opportunities as well as a high quality of life overall, then you should definitely consider investing in a home here or in other nearby areas in Ingham County."
The Okemos Public Schools district also has the distinction of having earned a "10 out of 10" rating from the Webby award-winning GreatSchools.org, the school-ranking website of national nonprofit GreatSchools. Other school districts nearby such as Haslett Public Schools and the East Lansing School District are highly rated as well, with the former rating "10 out of 10" and the latter "9 out of 10."
"Investing in Okemos, East Lansing or Haslett real estate will also provide you with easy access to the myriad opportunities offered by the state capital, Lansing, and the Michigan State University, which is one of the country's best public research universities," adds Peck.
A licensed Realtor for over 17 years, Peck's professional background includes more than 20 years of experience in private mortgage banking and 6 years in new home construction. For more information on J.S. Peck Real Estate's services, the Okemos, East Lansing and Haslett areas, and the currently available listings here, visit http://www.JSPeckRealEstate.com or get in touch with Jeffrey Peck directly.