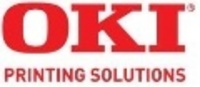 no notable flaws and superior performance
MOUNT LAUREL, N.J. (PRWEB) January 28, 2008
Receiving an overall "A-", GCN editors praised the color MFP for its "no notable flaws and superior performance" that took the competition by surprise. The review noted that "in terms of color quality, the C5550n MFP was the best of the printers that use standard toner" and also touted the device's ease-of-use with one-touch features - all ideal for government agencies.
"OKI Data Americas has closely listened to our customers' needs and intently studied the industry's trends to develop a highly competitive line of MFPs - this recognition from Government Computer News proves that the industry experts are noticing our commitment," said Mike Garofola, Sr. Marketing Manager, Color Products at OKI Data Americas, Inc. "As the review points out, consolidation and cost are the two greatest concerns for most organizations. But in this expanding MFP market, only a well-designed device that both maximizes cost savings and improves office workflow and productivity is worth purchasing."
The C5550n MFP is designed as a solution to meet the needs of most small-to-medium sized workgroups. The MFP provides all-in-one functionality with convenient print, copy, scan and analog fax features that enhance workflow performance and its media flexibility enables users to print high-quality materials in-house. Users will also have the ability to further reduce costs by consolidating standalone office equipment into one space-saving device.
The C5550n MFP offers the fastest monochrome print and copy speeds in its class,(1) up to 32 pages-per-minute (ppm); and competitive color speeds of up to 20 ppm(2). At an estimated street price of $1,499, the C5550n MFP delivers brilliant 1200 x 600 dpi print quality and maximum media flexibility, including 8.5" x 47.24" banner capability in a versatile, compact device. It is available in North and South America exclusively through OKI Printing Solutions authorized solution providers.
The product builds on parent company OKI Data Corporation's history of leadership and innovation in color printing. It is based on the 7th generation of printing technologies advanced by OKI Data Corporation, such as digital LED technology and Single Pass Color(TM). This technology allows OKI Data to manufacture products that require fewer moving parts.
Every product comes with a one-year Overnight Exchange warranty and an industry-leading five-year warranty on the digital LED print heads. Like all OKI Printing Solutions products, the C5550n MFP is backed by comprehensive support from authorized OKI Printing Solutions solution providers. In addition, the company provides live, toll-free(3) technical support 24 hours a day, 7 days a week, 365 days a year, with agents based in North America.
About OKI Data Americas, Inc.
OKI Data Americas, Inc., headquartered in Mount Laurel, N.J., and a subsidiary of OKI Data Corporation of Japan, markets PC peripheral equipment under the OKI Printing Solutions brand, including digital color and monochrome printers, color and monochrome multifunction products and serial impact dot matrix printers. As business printing solutions specialists, OKI Data Americas provides world-class printing technology and real-world solutions designed to help manage workflow and optimize business performance. OKI Data Americas is ISO 9001:2000 certified and also offers a full line of options, accessories and consumables. Most OKI Printing Solutions' products have earned the ENERGY STAR(R). Oki Electric Industry Co., Ltd., parent company to OKI Data Corporation, is a $6.1 billion multinational corporation with headquarters in Tokyo and is a world leader in information processing systems, telecommunications and electronics.
OKI, Reg. Oki Electric Industry Co., Ltd. ENERGY STAR Reg. T.M. U.S. EPA, Single Pass Color T.M. and design Reg. T.M. Oki Data Corporation
(1) Speed compared to Xerox Phaser 8560MFP and Dell 3115cn
(2) Published performance results based on laboratory testing. Individual results may vary.
(3) Available in the U.S. and Canada only