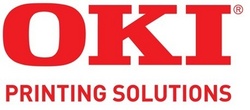 It's exciting for us to be the event sponsor of this year's golf tournament and we look forward to raising money, making memories and working on our back swing!
MOUNT LAUREL, N.J. (PRWEB) June 17, 2008
"It's so exciting to be celebrating the 18th year of the golf tournament, a success in itself which we owe to all the support we've received from our community partners," said Mary Ann Boccolini, President and CEO of Samaritan Hospice. "OKI Data Americas is the event sponsor of the tournament again this year, which is just one example of their dedication to our organization. We are grateful for their 17-year commitment, as it enables us to deliver consistent quality care to the members of this community."
The annual fundraiser benefits Samaritan Hospice, a non-profit organization based in Marlton, N.J. Many services that Samaritan offers do not receive reimbursement from Medicare, Medicaid or private insurance. Generous community support allows Samaritan to provide grief services, care to uninsured patients and complementary therapies such as massage, music, pet and aroma therapies that offer comfort and relieve pain throughout south Jersey, including Atlantic, Burlington, Camden, Gloucester and Mercer Counties.
The corporate philanthropic mission of Oki Electric Industry Company, Ltd., the Tokyo, Japan-based parent company of Oki Data Corporation, is to undertake social contribution activities that help realize the genuine enrichment of society, and contribute to the quality of life for people around the world.
"Samaritan Hospice is an organization that we are truly proud to support. They provide impeccable service and care, sources of comfort and relief from pain for those who are coping with illness and their loved ones in the communities that we live and work in," said OKI Data Americas President and CEO, Stewart Krentzman. "It's exciting for us to be the event sponsor of this year's golf tournament and we look forward to raising money, making memories and working on our back swing!"
OKI Data Americas is a leading business printing solutions specialist that maintains a customer-focused approach with its business and a commitment of corporate responsibility within the community.
About Oki Data Americas, Inc.
OKI Data Americas Inc., headquartered in Mount Laurel, N.J., and a subsidiary of OKI Data Corporation of Japan, markets PC peripheral equipment and customized document management solutions under the OKI Printing Solutions brand, including digital color and monochrome printers, color and monochrome multifunction products and serial impact dot matrix printers, as well as a full line of options, accessories and consumables. OKI Data Americas takes a consultative approach to supporting every customer's needs and delivering individualized print solutions that optimize business performance. The company's innovative technology is backed by its parent company Oki Electric Industry Co., Ltd., a world leader in information processing systems, telecommunications and electronics and a $6.1 billion multinational corporation with headquarters in Tokyo. Keeping its customers needs top of mind, OKI Data Americas is ISO 9001:2000 certified and most products have earned the ENERGY STAR® certification.
About Samaritan Hospice
Samaritan Hospice is the regional leader for hospice and palliative (comfort) care, grief support and counseling, end-of-life education, research and advocacy. In addition to hospice services covered by Medicare, Medicaid and private insurers, Samaritan's Family of Services also provides more than $1 million each year in essential, yet non-reimbursed, services through generous community support of The Samaritan Fund. Samaritan is a not-for-profit, non-sectarian organization serving people in Atlantic, Burlington, Camden, Gloucester and Mercer counties who are coping with serious illness or grief. For more information, visit http://www.samaritanhospice.org.
OKI, Reg. Oki Electric Industry Co., Ltd. ENERGY STAR Reg. T.M. U.S. EPA.