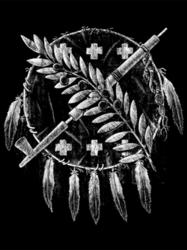 Give Back with the new I AM Humans Collective store. Net Proceeds to Oklahoma Tornado victims.
Chico, CA (PRWEB) June 06, 2013
With the recent events from the Oklahoma Tornado's, Design By Humans has created a DBH Collective store where all the net proceeds generated will go to natural disaster relief efforts. The new I Am Human Collective store is a dedicated charity fund to give back to the American Red Cross. Three artists have donated t shirt designs for the store, conveying the message to rebuild and stay strong. Giving back to charity and supporting the community will now be easier with Design By Humans. The I Am Human Collective shirts are now available for sale and the net proceeds will be donated to the American Red Cross.
Oklahoma Tornado Relief
The powers of the wind have ravaged neighbors, schools and cities in the mid west. The recent Oklahoma Tornado's and other devastating natural disasters have got us thinking about how to help. Our hearts go out to those that are affected by these tragedies and we would like to help. This sparked the creation of the I AM Human Collective store with a variety of donated art. 100% of the proceeds from the store will go to the American Red Cross for food, shelter, and disaster recovery. We would like to thank, Hydro74, Qetza and Kduece for donating a few art pieces to the I AM Human store. Each design is an inspiration to rebuild, heal, and come together as a community.
Kduece's "OK" is a tribute to the Oklahoma. The sparrow flies through the OK, with hope of everything being okay in Oklahoma.
Qetza designed "Flag" resembling the Oklahoma flag in his illustrative style.
Hydro74 illustrates a tough bull with the tag line, "Rebuild Strong"
The I Am Human store will be the central resource on Design By Humans to give back. The store is Design By Humans channel to help out the community with 100% of the net proceeds donated to the American Red Cross disaster relief fund. It's time to strengthen the community and rebuild together, support one another, and be give back.
About Design By Humans
Design By Humans specializes in cool shirts with all sorts of graphic designs. A new contest winner is selected everyday and new Collective artists and stores are being added on a daily basis. There are over 1500 designs to choose from and many of them available in custom colors. Inspire Art and wear a shirt that represents your style at Design By Humans.