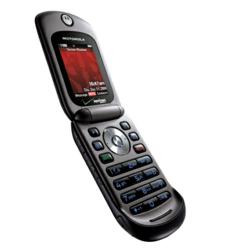 we believe that by providing a high level of service and customer support, that we will be able to retain customers once a customer no longer needs or qualifies for government assistance
Tulsa, OK (PRWEB) January 18, 2013
Infiniti Mobile was recently approved by the FCC to offer a program that is designed to help low income households with basic mobile phone service. The Oklahoma Lifeline program sponsored by the USAC has been created to help qualified applicants receive up to 750 minutes and 1000 text messages for only $1 per month from Infiniti Mobile.
Infiniti Mobile is proud to offer a high level of standard in customer service and fraud prevention that has proven uncommon in recent controversial reports uncovered by local and national news media. New FCC reforms effective June 1, 2012 state that consumers must show proof of government assistance and Infiniti Mobile requires a government issued photo identification in order to receive the benefit.
"We are working hard to prevent waste, fraud, and abuse. While others may simply be trying to make a quick sale, we believe that by providing a high level of service and customer support, that we will be able to retain customers once a customer no longer needs or qualifies for government assistance," said Gregg Iser, CEO of Infiniti Mobile.
The Lifeline program was created to help low-income households to have communication so that they can find jobs, take care of their family and reach emergency services. USAC, the company that administers the Lifeline program, may contact customers if they have Lifeline discounts on more than one telephone and ask them which Lifeline discount they want to keep.
The federal rules allow customers to have a Lifeline discount on one home telephone or one wireless telephone. Customers may not get Lifeline discounts on two or more telephones.
Infiniti Mobile provides $1 a month service along with a free Motorola VU204 phone with camera, bluetooth, and speakerphone for each eligible customer in the Tulsa and Oklahoma City markets and throughout most the state of Oklahoma.
To find out more, please visit: http://InfinitiMobile.com
About Infiniti Mobile
Infiniti Mobile is based in Tulsa, Oklahoma and provides nationwide pre-paid, no contract, no credit check, no activation fee, wireless service with coverage on America's Largest 4G Network.
Infiniti Mobile is a member of PRprofile, a site dedicated to helping showcase people and businesses of interest to the media. To find out more media information about Infiniti Mobile, please visit: http://prprofile.com/members/infinitimobile/