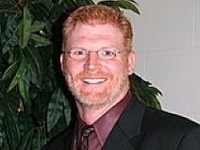 Bartlesville, OK (Vocus) March 4, 2010
Mike Richardson (Bartlesville Police Officer) and Steve Venderhoff (Amazon.com) are literally at the top of their game – the Business Strategy Game, that is. They call themselves the BBadBoys team and are coached by Oklahoma Wesleyan University professor Wendel Weaver. The Top performances for each week are posted every Sunday night at 23:59 hours, GMT (Greenwich Mean Time).
For the last two weeks, the BBadBoys team has ranked in a multiple tie for #1 with Seneca College, Concordia University and Arizona State University in the simulated world-wide game, with an overall score of 110 points. The Overall Game-To-Date rankings are based on a 50%-50% weighting for the Investor Expectations Standard and the Best-in-Industry Standard so that the overall performances of all companies worldwide are calculated on the very same basis and are thus truly comparable. There are 3809 teams from 238 colleges/universities competing. Both Mike and Steve will graduate in May 2010 with their MBA degrees from Oklahoma Wesleyan University.
In BSG, contestants are divided into management teams of 1 to 5 persons and assigned to run an athletic footwear company in head-to-head competition against companies run by other teams. Companies compete in a global market arena, selling branded and private-label athletic footwear in four geographic regions—Europe-Africa, North America, Asia-Pacific, and Latin America. Company operations parallel those of actual athletic footwear companies Nike, Adidas-Reebok, and New Balance.
The challenge for each company's management team is to craft and execute a competitive strategy that results in a respected brand image, keeps their company in contention for global market leadership, and produces good financial performance as measured by earnings per share, return on equity investment, stock price appreciation, and credit rating.
All companies begin the exercise on the same footing from a global perspective—with equal sales volume, global market share, revenues, profits, costs, product quality and performance, brand recognition, and so on. Company managers have wide strategic latitude in staking out a market position and improving their performance. Which strategies end up delivering the best performance in any given group of rival companies that are competing head-to-head always hinges on the interplay and competitiveness of strategies that the rival companies are employing.
Oklahoma Wesleyan University is a four-year, Christian university of the liberal arts and sciences that is fully accredited by the North Central Association. OKWU also receives professional accreditation from the National Council for Accreditation of Teacher Education (NCATE), the Commission on Collegiate Nursing Education (CCNE), and the International Assembly of Collegiate Business Education (IACBE). It is a member of the Council of Christian Colleges and Universities as well as the Council of Independent Colleges and Universities and the Association of Oklahoma Independent Colleges and Universities.
# # #