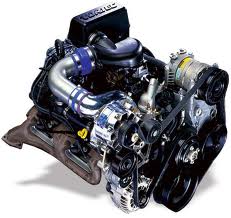 The addition of these engines online is helping to create a better resource for engine selection.
San Francisco, California (PRWEB) January 11, 2013
The Oldsmobile brand was discontinued in 2004 and finding a replacement motor can be a problem. The Car Engines for Sale company has acquired a line of Oldsmobile car engines and is now selling these at a discount. This new price drop is designed to help car owners, mechanics, installers and warranty companies to find discounted pricing for these hard to find motors. More information can be found online at http://www.carenginesforsale.com/blog.
General Motors produced the Oldsmobile brand for close to a century before its termination in 2004. The focus to place more time and energy into the Chevrolet and GMC brands was one of the reasons for closing this famous brand. Since millions of Oldsmobile vehicles were sold between 1980 and 2004, some of these vehicles still remain in use in the U.S. and Canada. Locating a replacement motor can be difficult for specific models. The addition of these engines online is helping to create a better resource for engine selection.
The remanufactured units that are now in stock represent one way that the CarEnginesforSale.com company is innovating its inventory. Instead of relying on preowned editions, the new inventory upgrades are rebuilt using OEM engineering concepts to produce a like new engine. These reconditioned units are offered as a higher quality build apart from preowned motors that have not been serviced. This new process is expected to expand the reliability of a replacement motor.
To go with the rebuilt series now in stock, warranty coverage has been added that exceeds the usual amount found online. Many companies provide a 12-month warranty when motors are rebuilt to ensure that quality remains through the time period of coverage. To expand on this coverage period, an extension of 24 months has been added for a total of 3 years of protection. This new measure is designed to protect the general wear and tear that can happen to motors when used constantly for transportation purposes.
The addition of the Oldsmobile brand is expected to pull in more car owners of these vehicles. The Ford, Chevrolet and Toyota lineups have been increased to provide alternative options for those searching for motor replacements on the Internet. The news release for the Toyota expansion announced earlier this month can be found online at http://www.chron.com/business/press-releases/article/Toyota-Car-Engines-Now-Added-for-Sale-Online-at-4170613.php.
About Car Engines for Sale Co.
The Car Engines for Sale Co. sells its line of rebuilt automotive engines to the general public and trade industry clients purchasing on the secondary market. The innovations and expansions that have taken place at this company since 2009 have resulted in increased sales and customer reach. This company now sends its engines inside of the U.S. and to Canada to help provide options for replacement motors. The Car Engines for Sale Co. sells pickup truck and SUV engines apart from its automotive division for passenger cars and sedans. Through low pricing incentives and reduced shipment rates, this company has remained one of the respected leaders in the rebuilt industry.